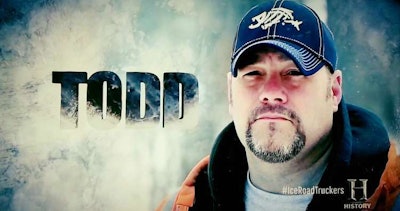 In part two of a three-part podcast series, "Ice Road Truckers" star Todd Dewey talks with Overdrive sister site Truckers News Editor David Hollis about his rather unconventional audition for the show.
Dewey also goes into some behind-the-scenes parts of the show that don't make it into the final cut.
The first part of the series can be heard here. Part two can be heard below, or at Truckers News. Part three will be available next Monday, Dec. 12.