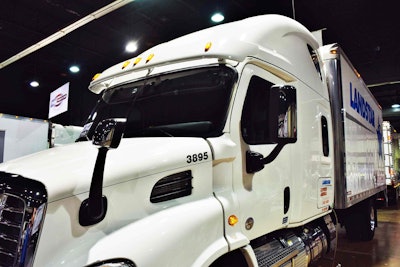 Owner-operator Greg Huggins I met out at the Expedite Expo this past weekend in Lexington, Ky. His 2015 Freightliner Cascadia straight expediter was something of an anchor piece at the Landstar Express America booth there, as you can see in the pictures below, and he was on hand taking part in the variety of goings-on at the show.
And Huggins was kind enough to answer questions about his equipment and business coming from attendees — and, thankfully, nosy editors from trucking magazines, as it turned out.
Huggins was particularly interesting to talk to given his somewhat recent transition, three years ago, to the need-it-now/high-touch expedited freight niche after two decades and more hauling as an owner-operator with a moving van, also in a straight truck. The transition entailed more than some might think, somewhat akin to a driver who's relied on a dispatcher for his entire career going out and getting his own authority and navigating the fragmented world of freight brokers and shippers on his own.
Even in Landstar's Express America expedited wing, the agent model with owner-operator self-dispatch is the norm. In our talk, hear a little about what Huggins learned about himself, his business and ultimate income potential in expediting as he navigated the transition.
Also there, his prediction of just where scale-house attention is going to go after widespread ELD use eliminates what he sees as the easy pickings for inspectors that are paper logs. Take a listen:
Podcast: Play in new window | Download
Oh a-and …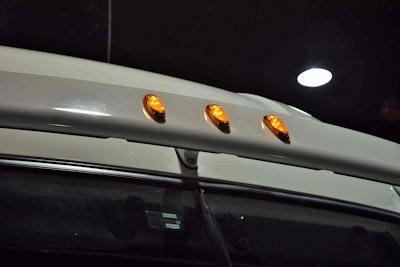 Bingo.