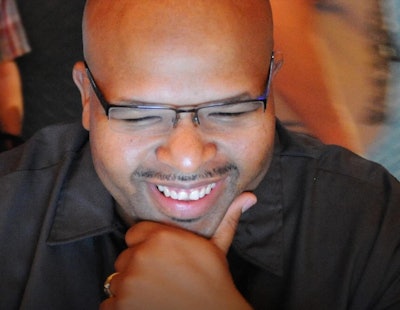 Atlanta-based Rico Muhammad you may well recall from past Overdrive coverage of a variety of issues, from electronic logging device choices ahead of the mandate back in 2017 to a variety of other business topics. Muhammad's also the host of a weekly audio program in the Rates & Lanes podcast available via BlogTalkRadio.com/rates.
In this week's edition of Overdrive Radio, Muhammad speaks to the significance of the movement that's gained steam nationally in response to killing of George Floyd in Minneapolis, among other atrocities, including the rash of deaths of African-American citizens in the hands of police around the nation.
Muhammad here details some of his own experiences when it comes to police interactions — from the first but not only time he had a gun pulled on him by an officer, when he was just an early teenage boy, to today's much more smooth though not always pleasant routine interactions at scale houses that all operators deal with in varying degrees.
Along the way, Muhammad — who named his Crescent Carriers trucking business (and soon-to-be Crescent Logistics brokerage) after what he says is seen as a symbol of progress toward equality in his religion of Islam — offers perspective on the movement toward righting historical and continuing systemic wrongs, and practical advice and viewpoint relative to the increased likelihood of highway encounters with demonstrating crowds.
He's borne witness to both from relative distance, though still close to home for him in Atlanta in the past few weeks. Take a listen:
Find Part 2 of the talk with Muhammad via the following link: