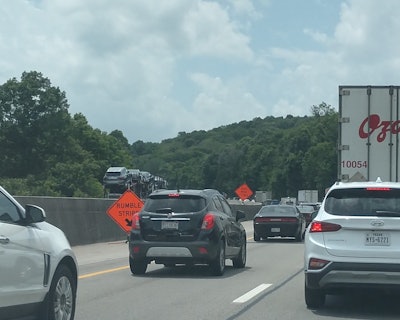 This year has no doubt been a wild ride in any number of different ways for every one of you, I'm guessing. Whether you're leased to a carrier and newly dealing with regular customers' facility restrictions and the necessity of new personal protective equipment on-site or at the once routinely familiar and now sometimes ever-stranger-seeming truck stops along regular routes. Maybe you're an independent who's experienced the topsy-turvy rate situation along with that, from the highest of highs of late and those lowest of lows in April and May. Whatever your individual case, there's something for you in this talk with these two former owner-ops, in the case of our own contributing writer Gary Buchs very recently former. The second: Well-known satellite radio host and owner-operator coach, and former small fleet owner with plenty accounting in his background, too, Kevin Rutherford.
The talk focused in large part on best practices for a time like the present.
How can an owner-operator effectively manage the business when future market prospects are basically a crapshoot? Plenty of answers, here. Many of them re-emphasize tried-and-true business practice, no matter the exterior circumstances weighing on freight and society. Think of it as welcome grounding, perhaps, amid the high-flying cacophony of our time.