This edition of Overdrive Radio features the voice of an owner-operator you may well recognize – Debbie Desiderato, now principally out of Virginia and sometimes Long Island, New York. She's had quite a year a half or so, moving to sell her long-running and quite recognizable Kenworth in 2020 in a turn back to hotshot car hauling for a time. That wouldn't last long before she capitalized on opportunity hauling in support of logging operations around her Virginia base with the purchase of a used 2017 Western Star 4900EX.
Less than a year after purchasing the rig, she's now the happy recipient of a custom interior renovation by "Secret Celebrity Renovation" series star Jason Cameron. That was courtesy of the TransFix digital brokerage company after Desiderato won the TransFix My Rig sweepstakes, part of the company's efforts to give back during National Truck Driver Appreciation week.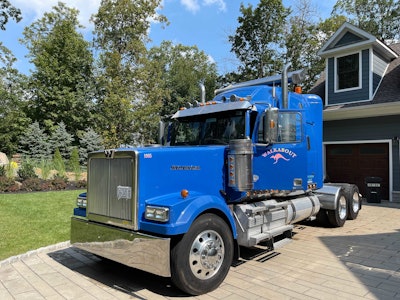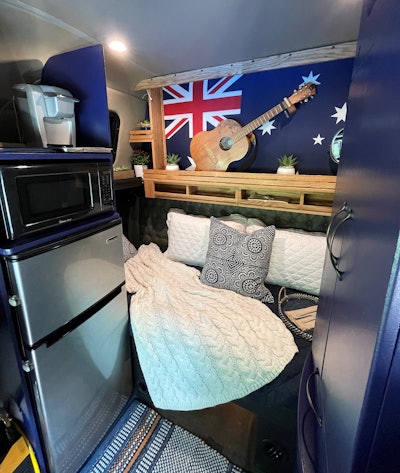 It's a pretty spectacular upgrade, not only for a feature wall at the back of the sleeper with plenty of "wow" factor in it – in the conversation featured here between Overdrive News Editor Matt Cole and the owner-operator, Desiderato spends a good deal more time pointing out more purely functional additions. There's now a whole lot more cold storage space for food, for one. That comes with a real bottom line impact for the business, given the ability to better prep for cooking in the truck. Take a listen:
Read about Desiderato's brief 2020 turn to hotshot car hauling after trade-show freight she'd been hauling dried up with COVID.
Also in the podcast:
FMCSA's last-week-promised answers to particular questions relative to the COVID-19 emergency declaration's hours of service waiver's now long existence. We've posted those answers in at this link in full with an update, and you can hear them in today's podcast.
Former Acting FMCSA Administrator Wiley Deck also offers his perspective on the future likelihood (or not, as it were) of any tie between proven safety through data and increased hours of service flexibility.