In this edition of Overdrive Radio on Veterans Day, we're going to get a bit of look at how the nation, and the trucking business, remains a bulwark for opportunity no doubt in part attributable to servicemembers' many sacrifices through the decades gone by.
That's one takeaway from the experience of Slava Sobetki, co-owner of the Chicago-area-based Taurus Auto Group car-haul fleet, which Overdrive profiled just yesterday as part of a package of stories that digs into a few relative newcomers to the Transportation Management System platform space. Specifically, such systems -- commonly known by the TMS acronym -- that are increasingly geared toward owner-operators and other small fleets. As the TMS market has matured through the years, such technology is no longer just the province of large motor carriers, as the stories make clear.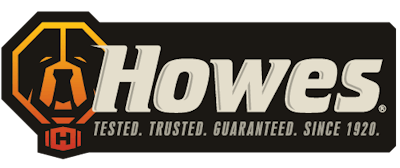 Among those featured was the Ship.Cars platform, where now almost 100-truck Taurus Auto Group has found greater back-office and in-the-field efficiency with the car-haul-specific, and free-to-use, Carrier TMS Ship.Cars offers.
As for Sobetki, as you'll hear in the podcast, the owner didn't just hop right into trucking in the back office. He got his start in trucking like so many do -- behind the wheel. After a childhood in Moldova, he first came to the United States in a student exchange program in the early part of the century. That experience led to a determination to stay, to fully join what he calls "the best country in the world." In the years following, he got his CDL and the rest is history.
Taurus is powered mostly by owner-operated equipment, sending a flat 10% of the load back to the company, Sobetki said. Likewise, most are hotshots, but some owners run stingers or other car-haul-capable trailers with larger trucks. Take a listen: