This profile is one of three features profiling small fleets/independents who've brought on one among several relatively new TMS platforms to help manage the business. Find the anchor piece for that series at this link.
Slava Sobetki's Chicago-area-based Taurus Auto Group fleet got its start with just a few trucks and motor carrier authority in 2013, after Sobetki's childhood in Moldova and attending college in the U.S., then officially immigrating to what he calls "the best country in the world."
He didn't initially gravitate to trucking business ownership, but after a few years in the U.S. got his CDL in 2008, pulling a dry van as a company driver for a time before buying his first truck and leasing to another company, pulling reefers.
His first touch with car-haul was in 2011, and he took to that high-touch-freight business, buying a second and a third truck and "leading my own path" with Taurus Auto Group in 2013, Sobetki said. "We run over 100 units in the company right now," after a combination with a partner fleet in 2016. "It's not an easy business, it's always a challenge."
Managing all that growth through the years has become simpler for him and his staff as back-office Transportation Management System platforms have evolved. Today, Taurus utilizes a relative newcomer in Ship.Cars for its carrier TMS.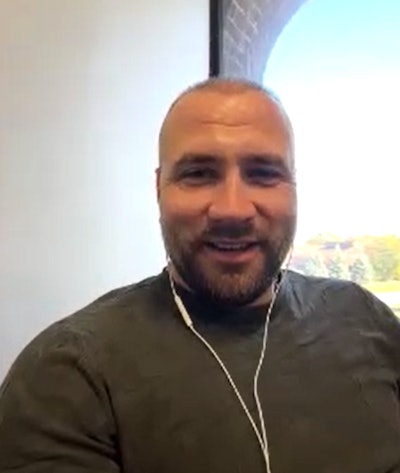 Ship.Cars launched in 2017 with common ownership with the large Montway auto-transport broker, said Vlad Kadurin, part of Ship.Cars' Bulgaria-based development team. The Montway company in the early days before launch didn't "really have a platform to manage the process end to end, from initial request for a vehicle, to finding the carrier, doing the negotiation to dispatch a load, to transporting the load -- then down to the point of where everybody gets paid."
While the broker had "managed the site where they get orders in their system," from there on it was pretty much an "all-manual process," Kadurin said.
Helping the broker streamline their processes necessitated helping their carrier partners do the same. Ship.Cars' first product to market was its bedrock, cloud-based Carrier TMS and associated driver app, still a no-charge proposition for carrier users. (Add-on functionality of various kinds come with use fees.)
Taurus Auto Group owner Sobetki was in on the initial stages of development, passing on opportunity to invest in the platform but helping test it out with a portion of the fleet that grew over time. The TMS "really efficiently organizes orders," he said. "You see directly the loads you've assigned, which ones are en route and which have been delivered, all the parties involved in the move."
Being cloud-based, information is accessible anytime/anywhere, 24/7, and "that makes our communication" with the customer/vendor much simpler and easier. "You can access it from the phone, and an advanced dashboard allows you to see what payments have been made and which are pending." Invoice organization is streamlined, as in other TMS platforms, and "automatic updates for shippers" help Taurus' staff save time.
At the mostly owner-operator company (most own hotshots pulling three-car trailers, Sobetki says), however, it's those operators themselves who might benefit the most from its auto-transport-specific functionality. In car-haul, inspection of the vehicles at pickup is a common procedure to avoid cargo claims. Before, Sobetki noted, paper BOLs and inspection sheets that included "the skeleton of a car" on which operators would mark damages. All that paper could add up to an expense of as much as "$500-$800" monthly, and we had only 10 trucks back then."
[Related: From Overdrive's 'Niche Hauls' long-running series: A close look at car-haul]
Today, operators log such inspections within the Ship.Cars driver app, which makes accessible "all the documents" associated with any movement, said Kadurin, including the "dispatch contract, automatically shared inside the system, so [a] carrier doesn't have to print and sign it and so on. When he does the pickup/delivery inspection, the system auto-generates the bills of lading," storing any necessary photos of the vehicle showing prior damage, for instance, to ward off a claim.
"I pay less," Sobetki said, "and everything is integrated."
Kadurin and company have developed an add-on feature that uses artificial intelligence to partially automate the inspection process, a "so-called AI damage inspection," he said. "The carrier takes a picture of the vehicle,' and the system flags damages, with potential to reduce time at pickup and delivery. It's "still in the testing phase, but initial feedback is that it works very well."
Sobetki noted he hasn't tried it himself as yet, but some of his leased owners have. "They can manually add things" the system might miss, or "delete anything" that's not actual damage, he said. "It's not perfect," but the fact that this kind of process is even possible he calls just "amazing. It's like flying on the moon these days."
Other add-on modules include ePOD, or electronic proofs of delivery, with digital bills of lading and location tracking/sharing. And, like the also car-haul specific Super Dispatch platform, a load marketplace/board, where usefulness of the system rises to the level initially envisioned by Ship.Cars. "We want to optimize the process for both sides," shippers/brokers and carriers, Kadurin said.

In addition to the carrier functionality mentioned, shippers on the load platform and utilizing the Shipper TMS from the company "can have very good visibility all through the process, receiving updates live, receiving documents almost immediately. It all reduces the cost needed, the [verbal] communication needed.," Kadurin said.
When Taurus Auto Group and company started utilizing the system, he said, Taurus was about half the size it is now, with the entire fleet now engaged with Ship.Cars. "All my drivers are addicted to it," he said, no doubt facilitating some of the company's growth since.
[Related: Transportation Management System platforms: Not just for large fleets]