I wrote a "fiction based on real life" piece a while back, it was inspired by a local commercial that stars a local celebrity. It was silly and satirical, and I never really did anything with it but post it on our personal blog. Here's a excerpt, so you won't be totally lost when I tell you the rest of the story:
"I was minding my own business last week, watching my daily fill of filthy lies and important drug infomercials, when my senses were assaulted by a screaming fat man.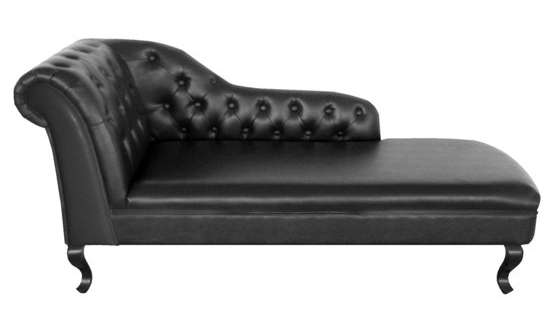 "LADIES AND GENTLEMEN! TODAY ONLY!! GET YOUR BEAUTIFUL, CUSTOM-MADE BEDROOM CHAIR FOR ONLY EIGHTY-NINE DOLLARS – DELIVERED!!! COME TO MIM JILLER FURNITURE STORE IN ARMPIT, OHIO, AND GET YOURS!! TODAY ONLY!!"
This huge, sweaty man went on to introduce himself as Mim Jiller himself, and proceeded to have what I can only describe as a grand-mal seizure about the quality and perfection of his gorgeous, 89-dollar bedroom chairs. He wrapped this entirely disturbing episode up by flopping his walrus-like body into a giant, fluffy chaise lounge and grimacing at the camera in a futile attempt at what I suspect was a smile.
I think George may have been the only one to have read the entire piece, and it's served us well by laughing about Mr. Mim Jiller and his giant chaise lounger every time we pass the warehouse. I put the story away and pretty much forgot about it, until last week.
The gun store we've been parking at is getting a new lot (shout out to Fox Shooting Loft for being awesome), so we've had to find another spot to park the truck and trailer when we're home. The strip through Enon, Ohio, is about four tenths of a mile long, so the number of businesses that actually have enough parking to allow a big truck are few. It just so happens that Mr. Jiller's warehouse sits on two industrial-size lots, and could easily house a truck and trailer for an overnight or reset.
George decided to go in and ask him if he would take payment, or whatever, for the times he needs to park close to home. This is where the Twilight Zone steps in, folks.
A clerk took George back to the office to speak with Mr. Jiller, where he was actually lying on a chaise lounger. Swear on my eyes, it's true. He was dressed in a natty suit, with his shoes off, conducting business from his chaise lounger. You can't make this stuff up, folks. Not only was he lounging comfortably, he's pretty deaf and had to scream-relay everything George said to him through his secretary, who's voice apparently achieves decibels only Mr. Jiller, and bats, can hear.
So, we may or may not have a new parking spot – I don't think the scream fest ever really decided anything solid. Mr. Jiller was having a hard time understanding the "big truck with a trailer" concept; but his very nice and vocally gifted secretary told us to call when we needed a spot and she'd see what she can do.
Truth is truly stranger than fiction.