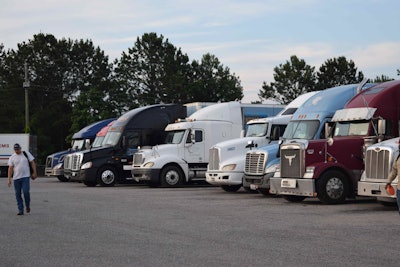 Truck drivers who travel through and park in North Carolina are being asked to participate in an American Transportation Research Institute survey to help identify and analyze truck parking issues in the state.
The 24-question survey asks drivers about the difficulty of finding parking in North Carolina, where parking can be found, the time of day it's most difficult to find parking and more.
It also asks for information about how truck parking can be improved in both private truck stops and public rest areas.
The survey, sponsored by the North Carolina Department of Transportation, is available here through Friday, Nov. 18.