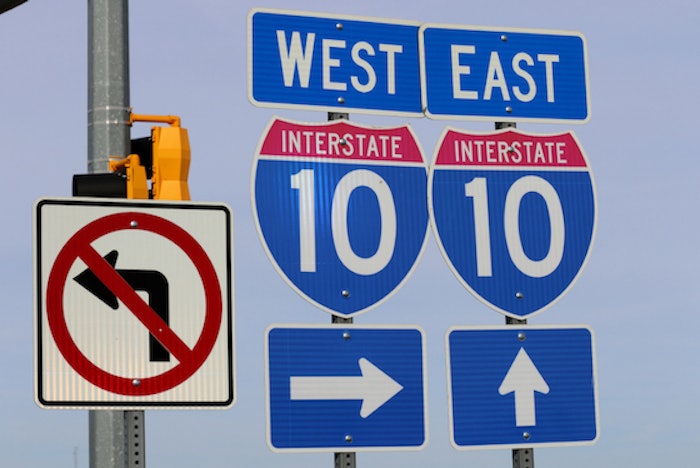 The Federal Highway Administration this week awarded a grant to the Texas Department of Transportation to help fund the I-10 Corridor Coalition Truck Parking Availability System.
The $6.8 million grant, one of 10 Advanced Transportation and Congestion Management Technologies Deployment (ATCMTD) grants awarded by the agency, will be used to implement a truck parking availability detection and information dissemination system at 37 public truck parking locations along I-10 from California to Texas.
The system, similar to the eight-state truck parking initiative in the Midwest, will make real-time parking information available to truck drivers to help make finding parking on the road easier.
While the other grants from FHWA don't have a direct impact on the trucking industry, several will help improve infrastructure for future connected and autonomous vehicles.
"These technological tools are helping to support a transportation system that is equipped for the future," said Deputy Federal Highway Administrator Brandye L. Hendrickson.