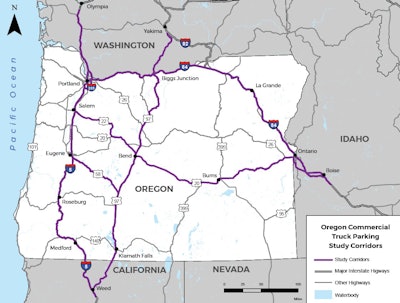 The Oregon Department of Transportation is asking truck drivers who frequent the state to complete a survey on truck parking availability in the state by July 28.
The survey is part of the department's ongoing Oregon Commercial Truck Parking Study, which intends to explore truck parking issue within several freight corridors in the state – while considering capacity, safety and convenience to truckers – to determine where additional truck parking is needed.
ODOT says the study will help decision-makers prioritize projects and allow the department to better plan future parking infrastructure. Corridors included in the study are: I-5, I-205, I-84, U.S. 97, Oregon Highway 22/U.S. 20 and Oregon Highway 58.
The study, which is expected to be completed in March 2020, will provide recommendations on truck parking demands and strategies for addressing them, ODOT says.