Trucking news and briefs for Friday, March 17, 2023:
Survey: Most Americans unaware of truck parking crisis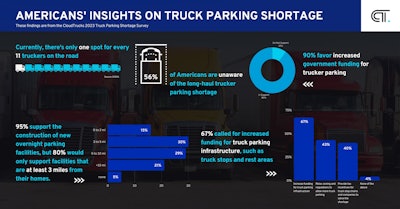 A new survey from the CloudTrucks company revealed Americans' attitudes toward professional truck drivers, showing that while most think drivers are overworked and underpaid, they're unaware of the truck parking crisis.
According to the Owner-Operator Independent Drivers Association (OOIDA), there is only one parking spot available for every 11 trucks on the road, and a nationwide shortage of more than 40,000 parking spaces. CloudTrucks' survey, conducted with 1,000 American adults last month, shows that 56% didn't know truck drivers faced a such a shortage. Other key findings from CloudTrucks:
82% said drivers are "overworked," while to just 4% who answered "underworked" and 14% answered "neither overworked nor underworked."
58% said drivers are "underpaid" compared to just 13% who answered "overpaid." The balance, 39%, answered "neither overpaid nor underpaid."
50% said trucker drivers are "safer drivers than the general public" and 36% said they are "neither safer nor less safe as drivers than the general public." Only 14% said that truckers are "less-safe drivers than the general public."
When asked why they think people choose to become truck drivers, 56% said to enjoy "the freedom of the open road" or "traveling to new places." Another 31% said it was to "earn a high salary compared to other jobs available."
For more of the survey's findings (reflected in brief up top), which are largely positive in regard to how the respondents view trucking, read here.
[Related: New site to reserve parking something of an AirBnB network for facilities]
Thermo King's new roadside assistance program
When a transport refrigeration unit is in danger of breaking down, a remote monitoring system won't fully solve the immediate need, noted the Thermo King provider of transport refrigeration unit in announcing what's calling its Remote Operating Center for driver support in such instances. This system aims to provide rapid, innovative roadside assistance for units by combining technology and human expertise.
ROC service delivers 24/7 remote monitoring and predictive analytics to help predict failures days or weeks before they occur -- guided response by a team of experts to achieve quick replies and resolution to any problem round it out.
"Putting older units on the road doesn't have to feel like a game of roulette anymore," said Bob Roberts, in technical operations with Thermo King Americas. "Our new data-enabled and predictive analytic technologies can help reduce unplanned downtime. Behind that technology is a team of Thermo King experts to assess alarms, take corrective actions remotely, or guide drivers through remediation steps to get them back on the road and to their homes sooner."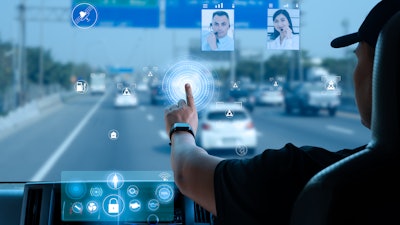 Fleet owners and managers may benefit from:
Reduction in downtime

Improved protection of temperature-sensitive loads

On-road support that improves driver satisfaction
Extended ROI and improved reliability of TRU assets
Better leveraging of in-place technology to improve business processes and performance
Improved sustainability by preventing in-transit food losses
New benefits to offer drivers for hiring and retaining talent
Learn more via this link.
Averitt donates $1.2 million to St. Jude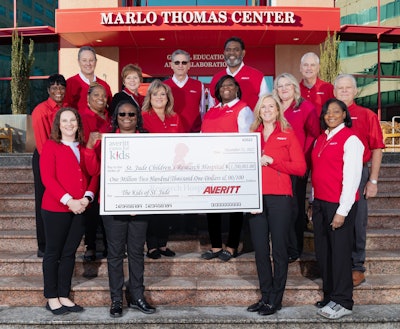 Averitt Express drivers and employees made their largest ever donation to St. Jude Children's Research Hospital giving $1,200,001 raised in 2022.
Averitt recently presented the donation to St. Jude in the fourth consecutive year Averitt has given at least $1 million. It's also the eighth consecutive year Averitt employees have either matched or broken their fundraising record. The extra one dollar on the end of the $1.2 million figure represents the "power of one," or ability for one person to make a difference, the company siad.
More than 94% of Averitt associates are members of Averitt Cares for Kids, a program wherein they give $1 per week to help St. Jude and other important causes. The company also contributed $750,000 in honor of associates' accomplishments, life events and participation in community service projects
"I'm humbled by the way our associates come together to support the good works of St. Jude," said Gary Sasser, Averitt's chairman and chief executive officer. "For more than 50 years, we've been committed to helping others, and I'm even more excited about how we can help the children of St. Jude in the future through Averitt Cares for Kids."