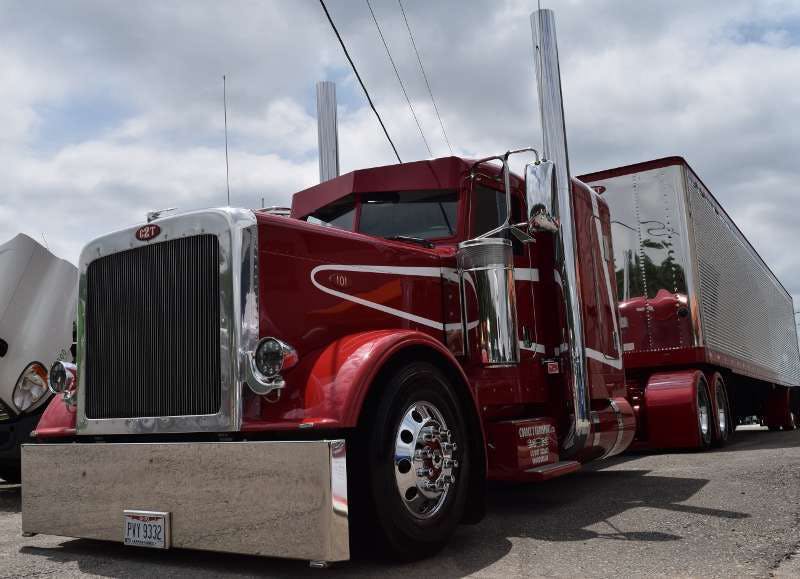 One way we're celebrating the 25th anniversary of Overdrive's Pride & Polish this year is highlighting 25 of our best custom rigs videos.
In the 19th week of the countdown — which will span 25 weeks — here's Rod Miller's custom 2014 Peterbilt 389 and stainless-skinned 2015 Great Dane dry van.
Nicknamed "Twisted Obsession," the rig is the latest Chance 2 flagship, powered by a 2003 Detroit Series 60 remanned and installed by Miller and company at their fleet shop.
The rig has a 310-inch wheelbase, and the sleeper is a 48-inch flat-top. The interior set was custom-designed and ordered from Rockwood, put together by Miller's son.
Here's a video of Miller and his truck: