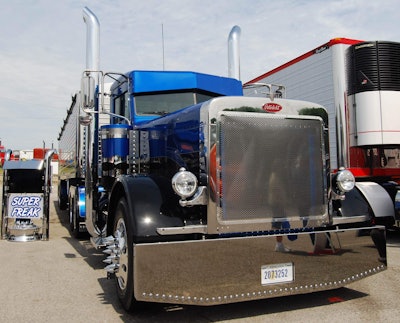 One way we are celebrating the 30th anniversary of Overdrive's Pride & Polish is by looking back at the 30 most-popular Pride & Polish show truck videos from our YouTube page.
We are counting down the videos from the No. 30 to the No. 1 most-viewed Pride & Polish video leading up to the 2020 Pride & Polish competition at the Great American Trucking Show in Dallas, which will be held Aug. 27-29.
Up this week at No. 26 is Davis Bros. 2005 Peterbilt 379 daycab, "Super Freak." The video above was filmed at the June 2013 Fitzgerald Pride & Polish event. One of the more impressive features of the truck is the rebuilt engine, a 550-hp Cat, which features chrome plating and other notable details.
Be sure to subscribe to Overdrive's Custom Rigs free weekly newsletter to catch all of our Pride & Polish 30th anniversary coverage.