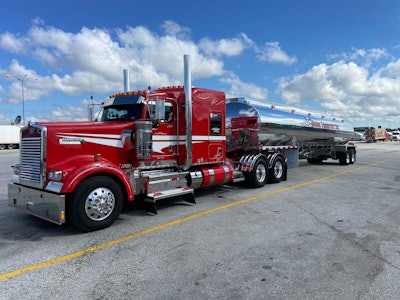 John L. Hruska ordered this 2020 Kenworth W900L new, and the shop mechanics at his Windber, Pennsylvania-based Diesel Transport have made a number of modifications on the truck, he says. Under the hood is a Cummins ISX with an Eaton 18-speed. The rig is used to haul petroleum and petroleum additives, along with elevated temperature materials. Diesel Transport's parent company is John Hruska Trucking. Hruska is a second-generation owner-operator, as his father started the business in 1947.
Click here to see more photos of reader uploads or to submit your own.
For more video work and custom-equipment features delivered to your email inbox, subscribe to Overdrive's weekly Custom Rigs newsletter via this link.