Join Overdrive's Todd Dills on Thursday, Feb. 25, at 4 p.m. Eastern, 1 p.m. Pacific, for a live discussion about DOT's DataQs crash and citation review system, featuring Chris Turner, of the Commercial Vehicle Safety Alliance, and Chris Haney of Payne Trucking.
The discussion will follow from the issues raised by Overdrive's "Setting the Record Straight" series, which debuted Feb. 15. Part of the recent coverage runs through issues of fairness in the system, where since the rise of the CSA scoring system in 2010 there's been a real "guilty until proven innocent" feeling for many carriers who've had to use the system to challenge an errant violation over the years. 
In so many cases, as plenty watchers have pointed out, those challenges find their way back to none other than the state inspecting officer who wrote the infraction to begin with.
To register to receive email remainders about the live event about where to attend, sign up via this link.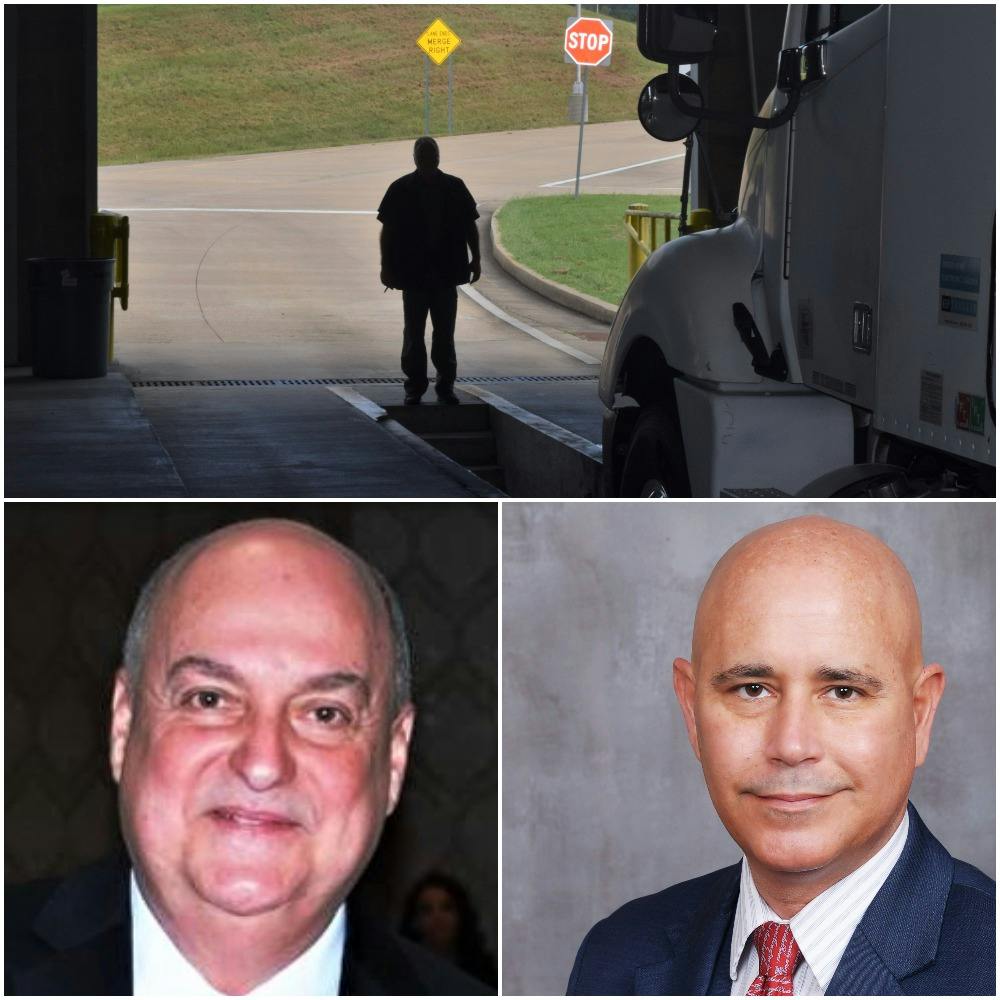 Christopher Haney (pictured, left), currently director of safety and HR for 130-truck Payne Trucking of Fredericksburg, Virginia, has done just about everything in his trucking career, which followed air traffic control for the U.S. Marine Corps and management roles in the resort industry. Over two decades in trucking, he's been a company driver, driver trainer, owner-operator, small fleet owner, every position there is within the safety department, risk management, claims, human resources, and legal. He's active in state and national associations and, when it comes to DataQs, is proud of a 100% record of success (so far, pending a couple reviews outstanding). Chris Turner (right), a former Kansas Highway Patrol Captain, is the Director of Enforcement Data and Judicial Outreach for the Commercial Vehicle Safety Alliance. Chris has testified before the United States Congress, worked on Congressional highway bills, state laws and federal and state administrative regulations. He's also a past president of CVSA, serving as the vice chair of the Programs Initiatives Committee, and Adjudicated Citations Committee.

There's some movement, however, to introduce greater fairness to tough DataQs cases, as CVSA's Turner made clear in Overdrive reporting. 
Join us Feb. 25 to ask Haney and Turner your questions -- both men are a fountain of solid DataQs advice. Use the comments section below to file your question in advance and we'll be sure to get an answer during the broadcast.
Read more in the "Setting the Record Straight" package via this link to Part 1.