Trucking news and briefs for Wednesday, April 14, 2021:
Biden announces nominee for FMCSA boss
Meera Joshi, who has served as the Federal Motor Carrier Safety Administration's acting administrator since the Biden administration took office in January, is the president's nominee to head up the agency that oversees the trucking industry.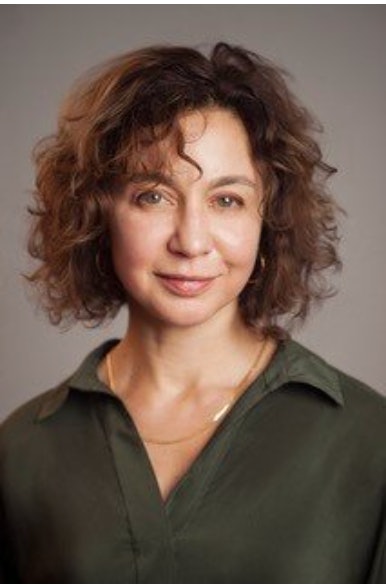 Joshi was one of 10 nominations announced by the White House Wednesday to fill posts at various agencies related to climate and transportation.
If confirmed by the Senate, Joshi will be the first person to hold the title of FMCSA Administrator since Ray Martinez left the post in 2019. Jim Mullen served as acting administrator after Martinez left. When Mullen retired from the agency last summer, Wiley Deck led the agency as deputy administrator from September until Jan. 20.
Joshi most recently worked as a principal and New York general manager with the transportation firm Sam Schwartz for the past year. She assumed that post after serving for more than five years as chair and CEO of the New York City Taxi and Limousine Commission (TLC). That commission regulated all yellow taxi cabs, as well as the app-based ride-hailing services like Uber and Lyft.
Before serving as CEO, Joshi was TLC's Deputy Commissioner for Legal Affairs and General Counsel. Prior to that, she served as the first Deputy Executive Director of the New York City Civilian Complaint Review Board, the agency tasked with investigating complaints of police misconduct. She also served as an Inspector General for the New York City Department of Investigation and was responsible for overseeing New York City's Department of Correction, Probation, Juvenile Justice, and the TLC.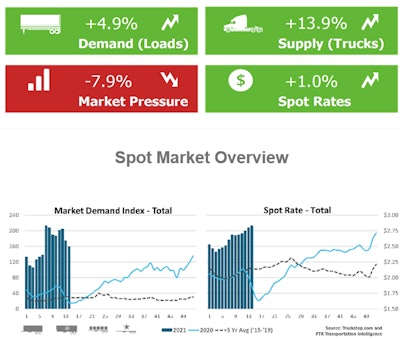 Three women named finalists in Driver of the Year contest
Three female truck drivers – Ingrid Brown, Carmen Anderson, and Nikki Weaver – have been named finalists for Women in Trucking's 2021 Driver of the Year award, sponsored by Walmart Transportation.
The second annual award recognizes outstanding female professional drivers who lead the industry in safety standards while actively enhancing the public image of the trucking industry.
Brown is an independent owner-operator with her own Rolling B LLC authority. She's been trucking for more than 40 years and has more than 4 million accident-free miles. She also drives for Fleenor Bros. Brown has received recognition from across the trucking industry, including being on the WIT Image Team in 2015; an FMCSA Voice of Safety for the Our Roads, Our Safety campaign; the National Association of Small Trucking Companies' 2015 Woman Driver of the Year; a TA-Petro Citizen Driver in 2018; and more.
Anderson is a company driver for America's Service Line and has 2.5 million safe-driving miles. In 2015, she won the South Dakota Truck Driving Championship and went on to compete in nationals in St. Louis. Two years later, she was selected for the Wisconsin Road Team, and in August 2019, she was named the Wisconsin Motor Carriers Association Driver of the Month. She also won the WMCA 2019 Driver of the Year – the first woman to be named the sole recipient of the award.
Weaver has been a company driver with FedEx Freight for 12 years and has more than 2 million accident-free miles over her 19 years as a truck driver. She served as an America's Road Team Captain in 2019, and she was most recently a finalist for the Luella Bates Award at FedEx Freight and is a two-time winner of the prestigious Bravo Zulu Award, an award created by FedEx Freight founder, Fred Smith.
The winner of the award will be announced April 27 and awarded a plaque and commemorative ring.
RaceTrac's third travel center opens in Florida with 36 truck parking spots
The new location in Davenport, Florida, opens on the heels of a travel center in the Atlanta area that RaceTrac opened in March 2021 with another Georgia-located travel center in Lithia Springs already in operation.
The Davenport location is built out with 8,100 square feet of store, free WiFi and another 600 square feet of patio both covered and uncovered. Its 36 truck parking spots complement seven lanes for high-flow diesel with bulk diesel exhaust fluid (DEF).
Inside, RaceTrac offers its a selection of on-the-go food and beverage -- grab-and-go pizza and sandwiches made in-house, chicken tenders and sandwiches, salads and fruits, tamales with traditional corn husk wraps and stuffed with seasoned pork, and more. Merchandise, too, specifically catered to the professional driver includes a variety of tools, hardware, apparel, electronics and more.
The company plans another five travel center locations this year. This facility's address is 45119 U.S. Highway 27 in Davenport.