Trucking news and briefs for Thursday, Aug. 12, 2021:
I-70 in Colorado set to partially reopen this weekend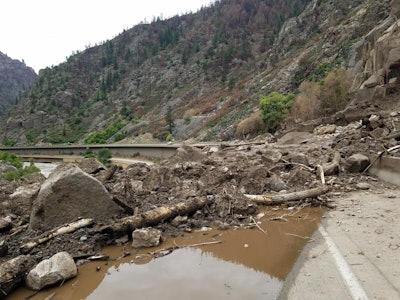 The Colorado Department of Transportation said the portion of Interstate 70 through Glenwood Canyon will partially reopen the afternoon of Saturday, Aug. 14.
CDOT crews have worked around the clock to remove thousands of tons of debris that landed on the critical freight route following heavy rains July 31. CDOT said it expects at least one lane in each direction will be open to traffic Saturday afternoon.
Colorado Gov. Jared Polis and CDOT Executive Director Shoshana Lew visited the site of the mudslide Wednesday to survey the damage there and in the surrounding area, as well as view progress made to clean up and reopen the canyon route.
"There is still extensive work to be accomplished over the next four days that includes completing material removal at westbound Mile Point 123.5," CDOT said.
The state has declared this portion of I-70 a disaster area and has requested $116 million from the federal Department of Transportation. The state asked for 10% of that amount to be sent as soon as possible.
Truckers are still cautioned to take I-80 through Wyoming to I-40 through New Mexico to avoid the closed section of I-70.
HOS regs waived for fuel haulers in some Colorado counties
As a result of the I-70 closure and other burn scar flooding, mudslides and rockslides in Garfield, Larimer, Eagle, Grand, Routt, Rio Blanco, and Pitkin counties in Colorado, Gov. Jared Polis has declared a state of emergency, suspending hours of service regulations (49 CFR Part 395) for certain truck drivers in the affected counties.
The declaration suspends HOS regs for haulers of gasoline, diesel, aviation fuels, propane, natural gas and other home heating fuels, medical supplies, sanitation, food, paper products, other groceries, and supplies or equipment necessary for community safety.
The order is effective through Sept. 3.
Colorado joins a growing list of states with hours of service waivers in place due to emergency declaration. Montana, Oregon, Idaho, California, Iowa, Minnesota, Nebraska, Nevada, North Dakota, South Dakota, Washington state, and Wyoming also have waivers in place for certain haulers. A full list of emergency declarations can be found on the Federal Motor Carrier Safety Administration's website.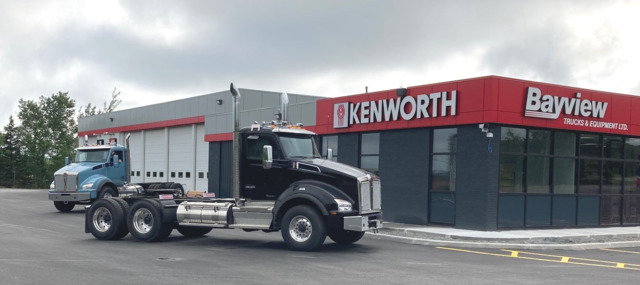 New Kenworth sales/service location in Nova Scotia | Bayview Kenworth recently opened a new full-service dealership in Dartmouth, Nova Scotia, expanding the group's "support to fleets and truck operators serving the Halifax and Dartmouth region," said Bayview President CEO Michael Nagle. He called the area the "epicenter for trucking operations with its close proximity to the largest seaside port in Nova Scotia." The 12,800-square-foot facility is on a three-acre site, featuring 10 service bays and 1,200 square feet of visual parts display. It's well-stocked with a 4,000-square-foot parts warehouse. The location is at 1 Morris Drive in Dartmouth. Hours: 7:30 a.m.-6 p.m. Monday-Friday. Phone: 902-702-0953. Bayview Kenworth operates five Kenworth dealerships in New Brunswick, including Saint John, Fredericton, Moncton, Woodstock, Bathurst; and two in Nova Scotia, including Dartmouth and New Glasgow.