Trucking news and briefs for Monday, Sept. 13, 2021:
FMCSA's Medical Review Board discussing recalled CPAPs at upcoming meeting
The Federal Motor Carrier Safety Administration's Medical Review Board Advisory Committee will hold a public meeting on Wednesday, Sept. 29, during which it will discuss the recall of millions of Philips CPAP devices.
FMCSA will task the MRB with providing recommendations about how to best assist the truck drivers who use the recalled CPAPs, as well as medical examiners on the National Registry of Certified Medical Examiners. The board will seek to identify reliable sources of information concerning options for drivers with machines covered by the recall.
The recall, which was issued in June, was intended to address the polyester-based polyurethane (PE-PUR) sound abatement foam in the devices, which is used to reduce sound and vibration in the affected devices. The material may break down and potentially enter the device's air pathway.
The meeting, which will be held via videoconference, will be from 1-5 p.m. Eastern and will be open to the public for its entirety. Advanced registration is recommended and will be available on the FMCSA website in the coming days. Registration is requested by Sept. 20.
[Related: CPAP recall leaves truck drivers with sleep apnea between a rock and a hard place]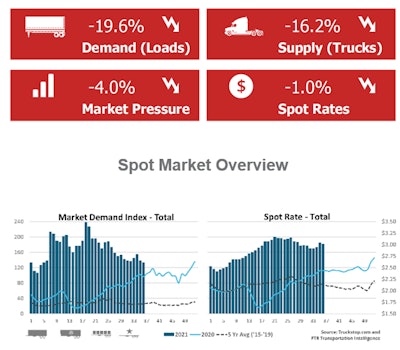 DAT adds per-load insurance to load board
DAT Freight & Analytics announced that cargo insurance provider Loadsure is now available to motor carriers, shippers and brokers on the DAT network.
This partnership provides DAT customers with a fully integrated and seamless way to add or expand cargo coverage, making it easier to insure a load directly from DAT's boards.
Loadsure harnesses the power of AI and automation to provide affordable, all-risk, single-trip cargo insurance with pricing dynamically matched to each load. The company claims costs are reduced up to 80%. DAT customers can manage claims directly from within their DAT desktop dashboard, custom integration or third-party transportation management system.
Medium-duty Macks recalled for brakes issue
Mack Trucks is recalling more than 2,800 trucks for an issue that could affect the brakes of certain medium-duty trucks, according to National Highway Traffic Safety Administration documents.
The recall includes approximately 2,823 model year 2020-22 Mack MD trucks in which the cotter pin that retains the brake pedal clevis pin may not have been properly installed, which could result in an unsecured brake pedal.
Dealers will inspect the cotter pin installation and repair it if necessary. Owners are advised to not drive their vehicles until the remedy has been performed. Owners can contact Mack's customer service at 1-800-866-1177 with recall number SC0429. NHTSA's recall number is 21V-684.
Central California Freightliner dealership upgrades facilities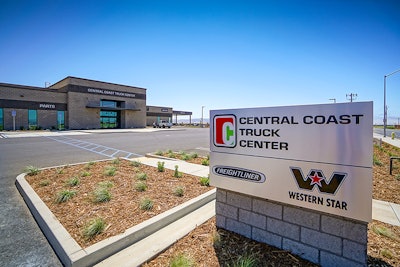 California Truck Centers has upgraded its Central Coast Truck Center dealership in Santa Maria, California from a small storefront to a 40,000 sq. ft. full-service Freightliner and Western Star dealership on West Stowell Road.
With the rising demand for trucking on California's Central Coast, the full-size dealership comes at an opportune time for local businesses looking to expand their fleets and services.
With 14 service bays, a state-of-the-art chassis dynamometer, and nearly $1 million in OEM parts inventory, the Central Coast Truck Center dealership in Santa Maria is ready for any truck emergency.