Trucking news and briefs for Thursday, Dec. 2, 2021:
Longtime House Transportation Committee member DeFazio not seeking reelection
U.S. Rep. Peter DeFazio (D-Oregon) announced Wednesday he will not seek reelection in 2022.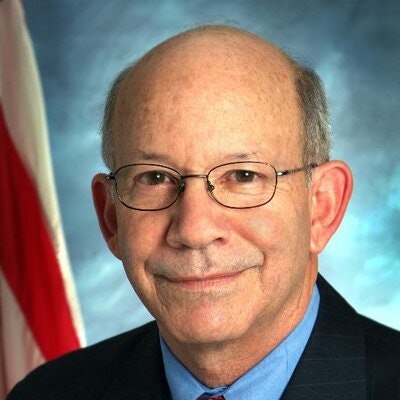 DeFazio serves as Chair of the House Transportation and Infrastructure Committee. He has served in the U.S. House for 36 years.
Owner-Operator Independent Drivers Association President Todd Spencer touted DeFazio's leadership in transportation during his tenure in Congress, despite having different opinions through the years.
"Since his arrival in Congress, Chairman DeFazio has been a leading voice on trucking issues," Spencer said. "He has displayed a seldom-matched knowledge and understanding of transportation policy that professional drivers have always respected throughout his decades of service. OOIDA has genuinely appreciated the Chairman's thorough comprehension of the various concerns raised by small-business truckers. While we have not always agreed about how to best improve the trucking industry, we have valued the informed dialogue with the Chairman and his staff over the years. We look forward to continue working with Rep. DeFazio on addressing many of the long-standing challenges that truckers confront on a daily basis such as excessive detention time, inadequate compensation and the truck parking crisis during the remainder of his term."
American Trucking Associations President and CEO Chris Spear also praised DeFazio's work in transportation during his time in office.
"His absence will come at a time when we need more elected officials willing to put the nation's interest ahead of themselves," Spear said. "Amidst bitter partisanship throughout Washington, Chairman DeFazio stands out as one of the rare solution seekers committed to advancing the legislative process. Our industry appreciates the fact that he will solicit members' thoughts, listen to logic and make decisions based on facts, not knee-jerk rhetoric and emotion. That collaboration is something our industry looks for in an elected official and what ultimately shapes sound public policy. Few legislators have been more instrumental in driving national infrastructure policy than Chairman DeFazio. He'll leave the House having cemented a lasting legacy that his constituents and all Americans will see, feel and use for decades to come. We thank him for his service and partnership."
Former fleet exec gets 2 years in prison for securities fraud
Peter Armbruster, the former chief financial officer of Roadrunner Transportation Systems, was sentenced Tuesday in the Eastern District of Wisconsin to 24 months in prison for his role in what the Department of Justice called "a complex securities and accounting fraud scheme."
According to court documents and evidence produced at trial, Armbruster facilitated Roadrunner's filing materially false financial statements with the SEC for the third quarter of 2016. Evidence presented at trial showed that Armbruster inflated Roadrunner's reported income by misrepresenting the company's expenses, causing investors to lose tens of millions of dollars – upwards of more than $245 million in shareholder value – when Roadrunner eventually announced that it would restate previously filed financial statements.
The company overhauled its executive team after the discovery of the accounting discrepancies, including replacing Armbruster.
Following an 11-day trial, Armbruster was convicted on July 29 of four counts of violating federal securities laws, including misleading a public company's auditors, securities fraud and keeping false books and records.
Assistant Attorney General Kenneth A. Polite Jr., of the Justice Department's Criminal Division, said the sentence "reflects the serious harm an executive caused by deliberately misleading shareholders, auditors, and the general public about the financial health of a publicly traded company."
Acting Assistant Director Jay Greenberg of the FBI's Criminal Investigative Division noted that "Peter Armbruster failed to honestly perform his corporate duties, costing investors tens of millions of dollars in losses."
In March 2020, Roadrunner voluntarily delisted itself from the New York Stock Exchange, which freed it from reporting requirements to the SEC. Roadrunner, at the time, cited a low number of stockholders as well as legal and administrative costs associated with listing on the NYSE as cause for delisting. Roadrunner's stock now trades on the less-regulated OTC Markets Group.
Last year, Roadrunner sold off three of its truckload subsidiaries, leaving the company solely with its less-than-truckload operations. This followed the sell-off its intermodal, flatbed and warehousing businesses, as well as subsidiary Stagecoach Cartage, after reporting a net loss of $266 million in 2019.