Trucking news and briefs for Thursday, May 4, 2023:
Bill to block speed limiter reg introduced in House
A new bill introduced this week in the U.S. House of Representatives would prohibit the Federal Motor Carrier Safety Administration from implementing a speed limiter mandate for the trucking industry.
Rep. Josh Brecheen (R-Oklahoma) introduced the Deregulating Restrictions on Interstate Vehicles and Eighteen-Wheelers (DRIVE) Act, saying a speed limiter rule on heavy-duty trucks "would negatively impact both the agricultural and trucking industries." The bill has been sent to the House Committee on Transportation and Infrastructure, where it would have to be approved before moving to the full House floor. If it were to pass the House, it would also have to pass the Senate before being sent to President Biden's desk to be signed into law.
Brecheen added that he knew "from experience driving a semi while hauling equipment, and years spent hauling livestock, that the flow of traffic set by state law is critical for safety instead of an arbitrary, one-size-fits-all speed limit imposed by some bureaucrat sitting at his desk."
[Related: 'Dumbest idea I've ever heard': Owner-ops say no to speed limiter mandate]
The bill has no bipartisan support as yet, but is co-sponsored by representatives Pete Sessions (R-Texas), Lauren Boebert (R-Colo.), Scott Perry (R-Penn.), Eric Burlison (R-Missouri) and John Moolenaar (R-Mich.). Among the groups voicing support for the bill were the Owner-Operator Independent Drivers Association (OOIDA); Western States Trucking Association; American Farm Bureau Federation; Livestock Marketing Association; National Association of Small Trucking Companies (NASTC); and National Cattleman's Beef Association (NCBA).
"The physics is straightforward: limiting trucks to speeds below the flow of traffic increases interactions between vehicles and leads to more crashes," said OOIDA President Todd Spencer.
The American Trucking Associations has long been in favor of speed limiters and in March 2022 joined Road Safe America in penning a letter to Transportation Secretary Pete Buttigieg calling for the required use of speed-limiting technology on heavy-duty trucks, and threw its support behind the December 2019-proposed Cullum Owings Large Truck Safe Operating Speed Act. That bill called for all new commercial trucks to be equipped with speed limiters and to require existing speed-limiting technology already installed on trucks manufactured after 1992 to be used while in operation.
Said ATA Executive Vice President of Advocacy Bill Sullivan. "These efforts to prohibit the development of safety policies are misguided, they will lead to more serious crashes, and this bill will never become law, even if it passes the House."
[Related: In favor of speed limiters: One owner-op's economic, safety case]
U.S. ending COVID-19 border restrictions
More than seven months after Canada ended its cross-border COVID-19 vaccination requirements, the United States has followed suit, with the White House announcing May 1 it is ending border vaccination requirements for non-U.S. travelers entering the country.
The requirements will be lifted at the end of the day on May 11, when the COVID-19 public health emergency officially ends.
Additionally, the U.S. Department of Health and Human Services and the Department of Homeland Security announced that they will start the process to end their vaccination requirements for Head Start educators, CMS-certified healthcare facilities and certain noncitizens at the land border.
"Beginning May 12, 2023, DHS will no longer require non-U.S. travelers entering the United States via land ports of entry and ferry terminals to be fully vaccinated against COVID-19 and provide related proof of vaccination upon request," the department said.
The Biden administration said its "vaccination requirements helped ensure the safety of workers in critical workforces, including those in the healthcare and education sectors, protecting themselves and the populations they serve, and strengthening their ability to provide services without disruptions to operations." The White House added that, "while vaccination remains one of the most important tools in advancing the health and safety of employees and promoting the efficiency of workplaces, we are now in a different phase of our response when these measures are no longer necessary."
Driver recognized for rescuing crash victim
The Truckload Carriers Association has named truck driver Ebern Wiley a Highway Angel for rescuing a man whose SUV crashed in front of him. Wiley of Hinesville, Georgia, hauls for Melton Truck Lines out of Tulsa, Oklahoma.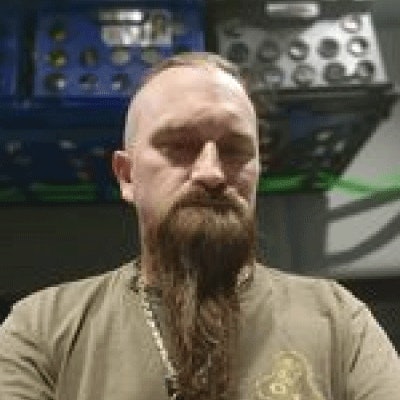 On Feb. 2 around 11:30 a.m. in Wyoming headed eastbound, Wiley witnessed a crash in which an SUV with a U-Haul trailer hit black ice and started flipping end over end. Wiley immediately pulled over to assist the driver in distress.
"The next thing I know, instinct kicked in," he said. "I'm thinking, this guy is probably gonna be injured. I keep a crowbar below my feet; I grabbed it and threw on a heavy reflective jacket, and ran across the freeway through the snow."
He rushed to the scene and said the driver was trying to break out the windshield, so he told him to stand back while he used the crow bar to smash the glass and helped him get out. Then Wiley quickly led him over to his truck and out of the freezing cold weather. Once in the vehicle, he called 911 and waited for their assistance.
"He was all shook up," Wiley said, noting that he appeared to sustain a mild concussion and bloody scrapes.
A veteran of the U.S. Marine Corps and U.S. Army and a longtime trucker, Wiley is committed to lending a hand where it is needed.
"Being military, it's kind of in our nature to do things like this," he said. "With him rolling over like he did, it could've been serious."