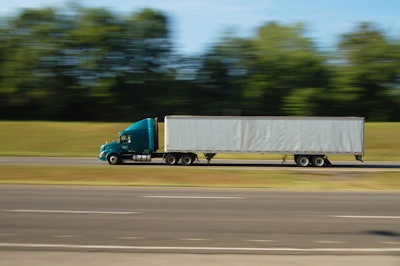 The last four months have been tough for many in trucking, and small fleets are no exception. Yet plenty have of course survived, some even expanding during the contractions caused by the spread of the COVID-19 coronavirus.
Overdrive's Small Fleet Champ, a contest in its first year, is recognizing small fleets that not only have navigated a difficult 2020, but have demonstrated best practices for at least four years in building a stable, and often growing, business.
The nine semi-finalists include highly varied operations. Most have turnover rates that would make any mega-carrier jealous. Some have zero debt. Some rely heavily on owner-operators. Several offer benefits comparable to those that attract drivers to much larger fleets. Their sizes range from three to 28 drivers. Some are relatively young, others have operated for decades.
Three finalists will be announced this summer. Their representatives will serve on an Aug. 27 Overdrive's GATS Week panel discussing small-fleet challenges. The event will be streamed via Overdrive's Facebook page, to conclude with the announcement of the winner — he or she will receive an oversize championship belt trophy and will be profiled in Overdrive and Commercial Carrier Journal.
In addition to the small fleet panel, GATS Week will feature other events during the same week the Great American Trucking Show was scheduled, Aug. 24-28, before it was canceled due to concerns over COVID-19's spread. The other events also will be streamed during evenings on the Facebook page. Among them will be an Aug. 26 hours of service presentation by Joe DeLorenzo, director of enforcement and compliance for the Federal Motor Carrier Safety Administration.
The Small Fleet Champ program is sponsored by Pilot Company's One9 Fuel Network, which offers benefits for small fleets.
The semi-finalists have brief profiles in the July Overdrive and will appear in expanded profiles on OverdriveOnline.com starting tomorrow, July 7. The semi-finalists and their driver rolls as of mid-May are:
Ed Burns & Sons, Denver, Indiana; 13 drivers; steel, lumber, other open-deck freight.
Venice Enterprises, Venice Center, New York; seven drivers; general commodities.
JDT, Central Point, Oregon; 22 drivers; lumber, plywood, beams, steel and rebar.
John McGee Trucking, Simsboro, Louisiana; 16 drivers; oil field waste and production fluids, grain.
STS Delivery Services, Avon, Ohio; 18 drivers; steel drums, cleaning supplies, large plastic containers.
Hallahan Transport, LaCrosse, Wisconsin; six drivers; dry van freight requiring special attention to detail, securement or logistics.
PTS Worldwide, Somonauk, Illinois; 28 drivers; security-sensitive U.S. Department of Defense freight.
Warren Hartman Trucking, Forrest, Illinois; three drivers; window glass, commercial A/C units, agricultural-related products.
Truck Transport, Willmar, Minnesota; 19 drivers; often oversize agricultural equipment.