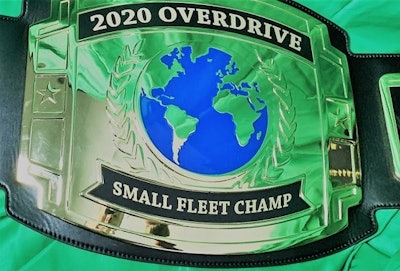 The second annual edition of Overdrive's Small Fleet Championship kicks off its entry period today, September 2, 2021. While fleets of all sizes have faced challenges since last year's contest wrapped up around this time in 2020, there is no doubt the enterprising entrepreneurs among Overdrive's audience seized upon plenty growth opportunities.
Look no further than one of last year's finalists, John McGee Trucking out of Simsboro, Louisiana. On Tuesday owner McGee was busy prepping three rigs for dispatch to Slidell, Louisiana, to advance an opportunity that rose after Hurricane Laura's August 2020 landfall. Since then, McGee's fleet, principally dedicated to the liquid bulk needs of oil-services companies, has been called up for disaster-assistance work hauling nonpotable water in disaster-relief operations more than once, something they'd never ventured into before in quite the same way.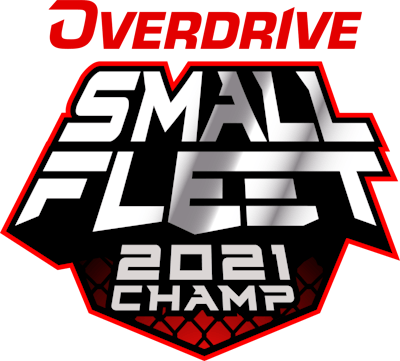 McGee's rigs, following Hurricane Ida knocking out power to much of the area this week, are today serving "sewage lift stations," he said. Drivers, including McGee's son, are "going to the lift stations that don't have power and then transferring the black water from the non-powered facility to one that has power."
The ability to turn on a dime to take advantage of opportunity when it strikes represents a principal advantage for smaller operations like McGee's, yet the small fleet owner is also adept at thinking long-range, building the base from which to grow. Since the conclusion of last year's contest, he's added three more trucks to a total of 17, eight more drivers to pilot them for a total of 24, and shop and office staff as well.
[Related: JDT Trucking -- Overdrive's 2020 Small Fleet Champ]
McGee's fleet consists entirely of Mack Pinnacle daycabs but for one power unit, a Mack Anthem with a sleeper whose driver has been moving lumber on a flatbed longer distances than is typical for his tank haulers. The customer is "going to add another sawmill," in the next year or two, he said, and he's talked with them about "partnering to be a dedicated hauler for them."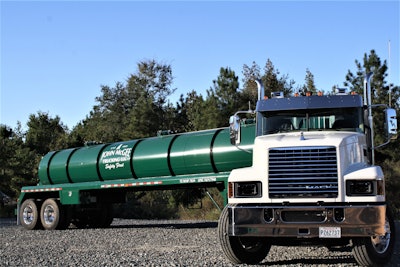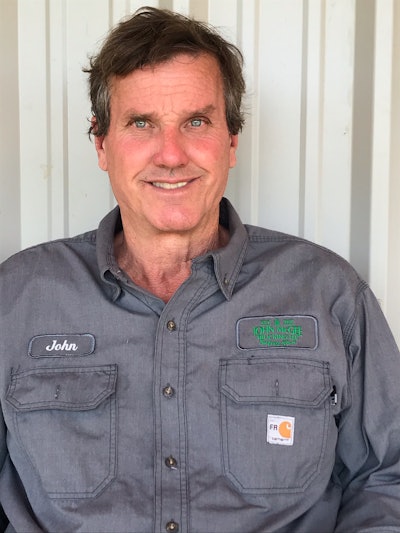 McGee got his start as a driver, like so many in Overdrive's audience. His appreciation for what drivers go through doesn't go unnoticed by those piloting the company's rigs, of course. "I'm a driver. I've been a driver my whole life, and I can't stand the way some of these set-ups are and how they treat drivers," he said of a foray into grain hauling that started last year. He fled the customer, eventually, after too many instances of long waits and other snafus -- his hopper-bottom haulers would show up and get treated "like they're a tick on your back."
He remains the relief driver, too, he said, for the broader company. For much of the year, he's found himself hauling as much as 40 to 50 hours a week to help keep pace with the growth in freight the company has experienced. That level of his own driving he calls "the barometer for when to hire somebody," which he's obviously been doing. Yet business just keeps getting better. All of it might well further expand the number of trucks in and drivers with the fleet after what he called his best year to date.
McGee's success testifies to the wear-all-the-hats grit that the best among owners exhibit, no doubt, but also the ability to delegate when it makes sense and hear opportunity when it knocks.
If that describes you, too, take the time to enter this year's competition and join us and the National Association of Small Trucking Companies in honoring the best among small fleet owners in Overdrive's Small Fleet Championship this year.