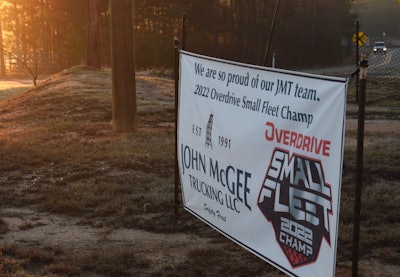 All photos by Todd Dills
It's been an eventful several months since CAP Trucking owner Chris Porricelli took home the 2022 Overdrive's Small Fleet Champ title belt in the 3-10-truck division from the National Association of Small Trucking Companies' annual conference last fall. "We're a few weeks under way," Porricelli said of a new combination with the similarly-focused LTL reefer operation of around 30-truck JT Carriers, headquartered in Sorrento, Florida.
Today, Porricelli's working from the JT Carriers headquarters, winding down operation at his facility in Sanford, Florida, and generally settling in. "I'm not used to driving to an office" daily for work, given a good portion of the CAP operation also ran out of his home, in addition to the Sanford facility, but "it's pretty much business as usual" otherwise.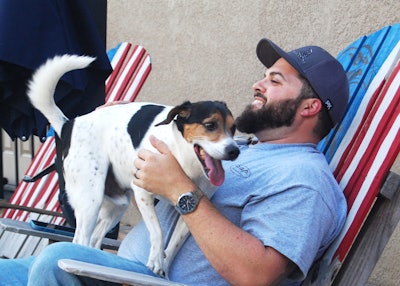 Having utilized JT Carriers' on-site maintenance and road-service business to an extent prior to the fleets' joining forces, now CAP is "utilizing their dock to move things around, and some of my guys have been parking here," Porricelli said this morning. He's hopeful for expanded opportunities with the arrangement as plans come to fruition to build business with direct customers for LTL reefer freight along lanes between central Florida and New York/New Jersey/Pennsylvania.
The combination is the latest move for a small fleet that garnered high-profile recognition through the Small Fleet Championship last year, in no small part due to Porricelli's success building direct business on both ends of his principal lanes. Those customers have sustained five-truck CAP through the explosion in fuel prices and other inflation of the last year, and real value in new wrinkles to existing relationships should drive the business forward, freeing up Porricelli's time to build more direct business and expand opportunities for a stable of owner-operators both leased on and independent in his network.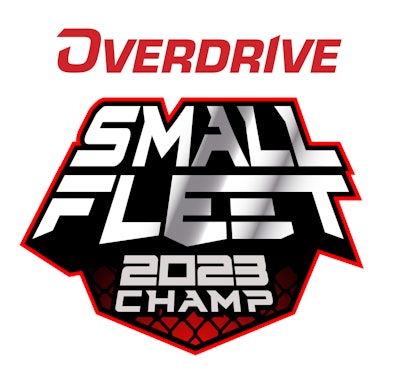 In short, all of it shows those qualities of success driving the fleet forward, and befitting of a Small Fleet Champ among the dozens of likewise deserving owners who've garnered recognition as semi-finalists or finalists in the competition's three-year history. The good news for small fleets reading this is we're back with Overdrive's Small Fleet Championship for 2023. The initial entry period opens today, April 24, to run through at least June for businesses operating with authority and 3-30 trucks throughout 2022.
The National Association of Small Trucking Companies is sponsoring the championship, and the association is "proud to once again be hosting this program," said NASTC cofounder and President David Owen. "And we're excited about celebrating the winners and the finalists on November 2-4" at the annual meeting of the association in Nashville, Tennessee.
Owen surveyed the difficult landscape for small fleets today and surmised that if trucking is out ahead of the wider economy typically by 6-7 months when it comes to advance experience of the swells and troughs of economic performance, he guessed it might a while longer before things hit bottom. But with all of the difficulty -- "interest rates are going up, freight rates are going down, cost of used trucks [and so much more] is up, and regulatory agencies seem dead set on regulating you out of business" Owen said -- it's also true that as in any business cycle there's advantage in being small enough, nimble enough to make necessary adjustments.
"Small companies," he added, "that come out the other side still in business do really, really well on the upside."
As with CAP Trucking, John McGee Trucking, 2022 Small Fleet Champ in the 11-30-truck division, has similarly capitalized on a foundation firmly laid in years past to tick up from 19 trucks as of last fall to 21 trucks and 25 drivers employed hauling mostly production water from oil and gas well sites in and around the Louisiana home base.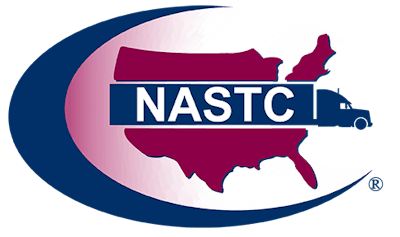 Throughout the truck-production delays of the post-pandemic period, McGee's held firm to relationships with Mack dealers in his area to finally take delivery of some new units over the last six months. Two of three he's received very recently were replacement trucks for aging tractors in the fleet, the other to add to the company's total tractor count. "We're still just wide open," owner John McGee said of the oil and gas business this morning, and "can't find trucks fast enough.
"I just keep thinking one of these days somebody will call and say the oil boom is over," McGee joked, "but it hasn't happened yet."
With a four-year trade cycle plan McGee instituted when his current fleet growth spurt began in earnest within the last decade, even with new tractor additions he's still got "two trucks that are five years old and three that are four years old." These latest additions give him hope, though, that he'll be able to catch back up to the plan in relatively short order.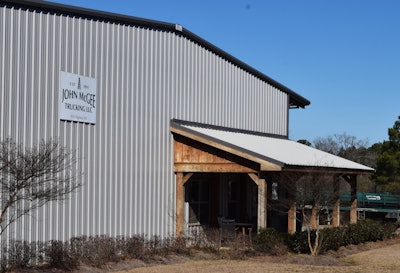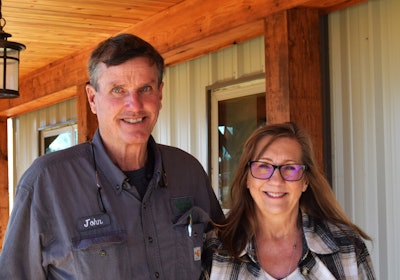 A new driver's lounge coming to the McGee headquarters, in addition to new office space, will be fitting testament to a winning formula for the business, delivering six-figure incomes to many of its employed operators and with a solid foundation for growth.
Whatever the situation of your small fleet, if you've grown over the last four years and/or laid the foundation for long-term success like McGee and Porricelli, enter Overdrive's 2023 Small Fleet Championship for a chance to claim the title belt today.
Find full contest rules and the 2023 Small Fleet Championship entry form via this link.