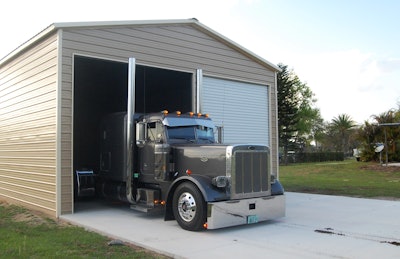 Just a few months ago, CAP Trucking owner Chris Porricelli had the beginnings of the shop building you see here put in his backyard near Orlando, Florida, just next to a fence that once separated the yard from orange groves that were still operational and producing when the house was built there. Overdrive's 2022 3-10-truck division Small Fleet Champ and I spent a good bit of time together here yesterday catching up on big moves that are in the offing for him (more on those later), all of it a testament to the owner's drive and clear skill in building, managing and maintaining business with his customers and a core group of company drivers and leased owners.
Porricelli purchased the 6NZ Cat-powered 2003 Peterbilt 379 in the pictures here in 2017, and in the six years since, it's built "a lot of history" with his business as it's grown, he said.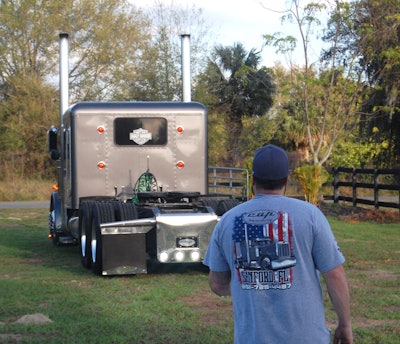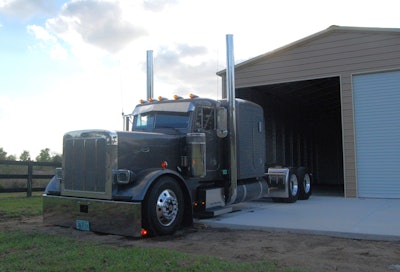 Porricelli noted a father-son operation at the time were selling two tractors and reefer trailers in preparation to "get out of the reefer game and into dump trucks," he said.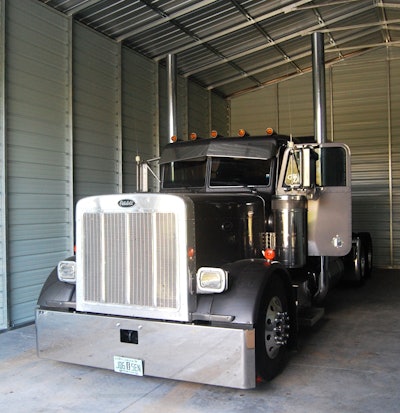 It's a beauty, and comes in handy when, like this day, another truck is down. Lugos, whose wife, Desiree, dispatches for CAP, typically hauls in a blue 2019 Peterbilt 389, shown in one of the pictures at this link. That unit was out of commission for the day, getting a new water pump and some electrical work at the in-house shop of nearby JT Carriers in Sorrento, which also offers services to outside owners like Porricelli via its America Fleet Services business.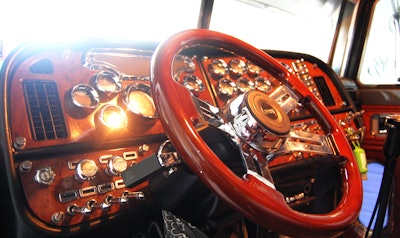 Since adding the building at his home base, owner-operators leased with CAP have made early moves on projects -- including a still-boxed set of stacks that sat on the floor while I was there. Porricelli's looking ahead in the coming weeks to adding electrical, lighting and a big fan to keep the air moving in the space.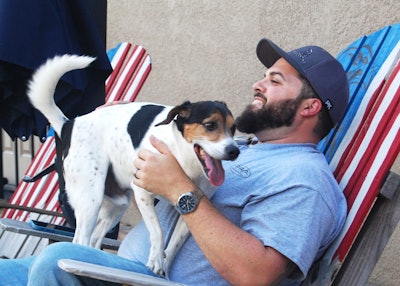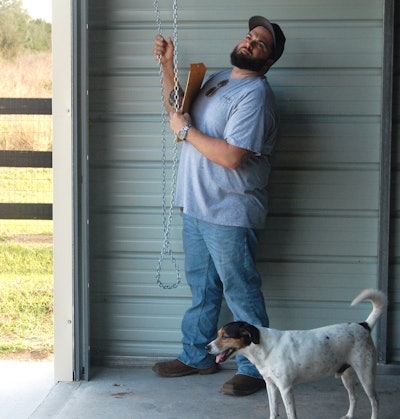 [Related: A stolen truck, a freight scam lead a big re-evaluation on the road to small fleet success]