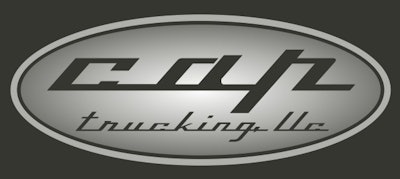 For Sanford, Florida-based Chris Porricelli, 2021 will go down as a year of transition. With 11 years behind his current five-truck CAP Trucking fleet, pulling reefers along lanes stretching from Florida to the Northeast and back, he ended the year with solid profits. His company's total revenues look more like those of a fleet twice CAP's size or bigger, buoyed by the semi-regular contract work of 8-10 owner-operators Porricelli also arranges northbound LTL loads for from his direct customers. And that fact illustrates what might be Porricelli's biggest strength -- a close focus on satisfying those customers' needs, and extending that focus through his company drivers and one leased owner.
Since converting all of his reefer trailers (the company now owns 7) to multi-temp-capable wagons with temperature-monitoring trackers from Thermo King, he's gotten very good at maximizing use of available space for freight.
When Porricelli first started arranging LTL movements "four or five years ago," he said, plenty in the produce business warned him, "you're going to work," and work hard. Yet clearly he's got the acumen for it. "It's fun," even, he said, "a little more of a challenge ... helping split up the loads – 'this needs be there by Tuesday, but this delivers Monday.'
"It makes you think a little bit."
After losing a substantial portion of contract business with a farm to rate undercutting, in 2021 he escalated his pursuit of partial loads, building more business and keeping his operators happy. He "linked up with a guy from Colombia who air-freights to Miami twice a week" with produce. That led to another customer in Boynton Beach, Florida, "with two loads a week," Poricelli said. "Somebody tried to hold me back and I ran away with something even better."
Success in the thinking man's game that is LTL reefer hasn't come instantly, that's for sure, Porricelli noted. He had to work for it, and his success has landed him as a semi-finalist for Overdrive's 2022 Small Fleet Champ award, in the 3-10-truck category.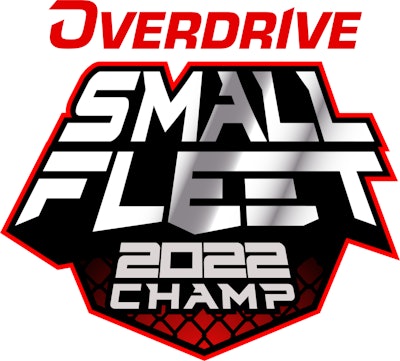 Chris Porricelli was born in New Jersey, and worked at the Hunts Point Produce Market in New York City for seven years before getting into trucking himself. His father is Ciro Porricelli, third-generation owner of the wholesale produce company Jerry Porricelli Produce. "We used to receive in trucks all night long with fresh produce and deliver into restaurants," Chris Porricelli said. "I was a receiving foreman there" on night shift work, starting at 5 p.m. to 4 in the morning. "Sunday through Thursday. Long hours."
In addition to that, Porricelli did some occasional local non-CDL runs around the city for a friend at the time, but "wanted something a little more than working nights in NYC" for himself. His father told him, in his early 20s at the time, that he felt the young man was not yet qualified for management in the family produce business, and his efforts to purchase a home in New Jersey just looked impossible, given high prices. He got a deal on a house in Florida in the early part of the last decade, and continued paying rent in New Jersey as he went for his CDL-A -- and got it.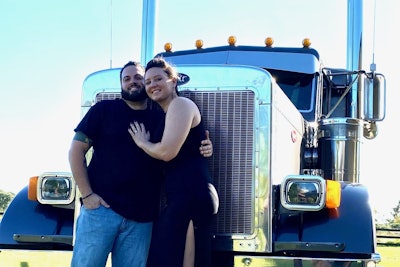 He bought a used truck in Atlanta, likewise a trailer that had been rolled that Porricelli fixed in large part himself, and CAP Trucking was born. "It was a disaster the first six months," he admitted, but "little by little" he found his bearings as an owner-operator, with his father's business a customer, among others.
By 2016 or 2017, one of those was the LTL consolidation/warehousing operation of Dutchland Refrigerated in Pennsylvania, where Porricelli picked a fairly regular southbound run to Orlando, said Dutchland Vice President of Operations Seth Perry. As CAP Trucking has grown, "he's been a great asset to have on the team in terms of reliability."
Perry noted Porricelli excels in "putting service first without having to put people second" in managing the CAP team of operators. "He and I both share the philosophy that this business is no good without the people," Perry said. "It's a tough business to be in and keep everybody happy all the time, but he seems to find a way to prevail."
Pivotal decision-making to overcome setbacks
Just as Porricelli began to add trucks and hire drivers, in 2016 around the time of the fateful day of March 25, he bought what would become CAP's flagship for the next half-decade. He remembers the date because it coincided with his grandfather Angelo Porricelli's passing. He embarked on his "first run to New York in it," Porricelli said. By the time he got there, his grandfather was gone. :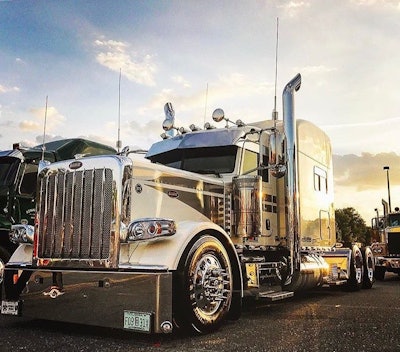 Pre-COVID, Porricelli did well for himself, up to five trucks by yearend 2018. "I had an office in Sanford with a warehouse. We were brokering five to 10 loads and I was running my own five to 10" via CAP trucks every week, he said. He'd even found and hired the right driver for the Angelo Porricelli-dedicated 389 as he continued to build business. Fast-forward to 2021, with his wife, Lauren, pregnant with their first child. Disaster struck.
Three or four years into the truck's driver's employment with CAP Trucking, it wasn't unheard of for him to occasionally "take the truck home," Porricelli said. That trusted driver, who's still with the company today, was under a load of frozen bread that picked up on a Friday and delivered the following Monday. He was near home, and so parked in a usual spot for him at a motel in a relative quiet area. When the driver went by to check on the truck Sunday morning, all was well.
"By Sunday evening," though, Porricelli said, "the truck was gone, and I'm thinking it got towed."
But then the driver told him, "Chris, the GPS is over in the grass. I just found it."
The thieves luckily unhooked and left the load and the stainless spread-axle reefer that it'd been hooked to. "There was a crew going around south Georgia and north Florida" at the time, Porricelli said, targeting truck owners. Investigators eventually did find a house the crew was using, and Porricelli said the ring had at that location "pictures of guys that I know sitting in truck stops and with pictures of these trucks." He spent no small amount of time warning the owners they may well be targeted themselves in future.
"It was a bad time for me," he said, made particularly so given the unit was fully paid off and the insurance offer on the theft amounted to little more than insult to its full value, he felt.
"I covered every square inch of Florida in two days" looking for it, he said. Two unknown individuals "tried to blackmail me for money saying they knew where it was. We sent cops there. Did the whole nine yards." It was never recovered.
It all prompted some soul searching that led to shifts aimed at enhancing security, likewise sales and operations management.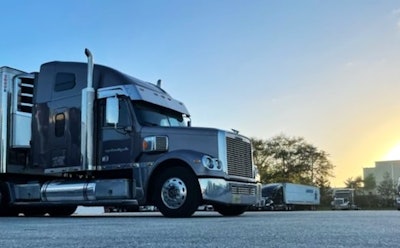 [Related: Driver robbed at gunpoint, cargo pilfered: How to avoid being an easy mark in dangerous times]
"Now I have hidden GPS devices in the trucks and in the trailers," Porricelli said, as well as "additional keys that have to go in the truck in addition to the ignition" switch as a failsafe against a single stolen key.
His power units are all ELD-mandate-exempt gliders, yet the TracKing program from Thermo King for the trailers now provides CAP with a lot of the track and trace capability you get from many ELD and/or telematics providers. The program costs him $30/trailer/month, and he'd been paying $160 "give or take," Porricelli said, every time a customer wanted proof of trailer-temp for any load. "We'd have to drive to Thermo King to get a download," too, an additional cost.
Bonus with the tracking program: "There's a lot of cool features with this stuff now that can really help protect the truck," he added.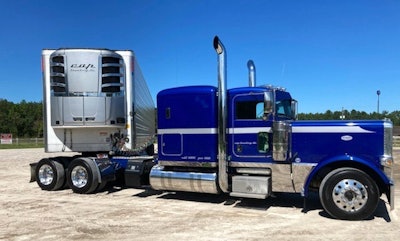 Ultimately, the theft was such a blow that it led him down a difficult path whose end came right around the time his child was born last year. "I almost walked away from this," he said, meaning from the trucking business entirely.
Complicating it all, he had taken on even more work -- "as if I wasn't doing enough" already, he said -- in the form of a produce sales position at a farm, Porricelli said. It was a solid "five-to-six months living in a hotel trying to sell produce, and driving up to the office on the weekends" to handle back-office fleet work.
He'd gained a lot of weight, and was looking ahead to the future, with the prospects of a child and everything else and said to himself, "OK, yeah, you're making money, but this is absolutely crazy."
July of 2021, when his son was born, he spent a lot of the two weeks in the hospital arguing with a shipper over $21,000 worth of hauling work put in, when he realized he was being scammed by two furniture thieves out of Miami. "The guy was just scamming people he told he was moving furniture for," Porricelli said. He'd "get this furniture and would basically pick it up and it would disappear."
He told his wife, Lauren, "I have no energy to do this anymore. I have no desire to wake up and do this again tomorrow."
His father and Lauren both reassured him, though, that an exit would be squandering the 10 years put into the business.
He left the produce sales position, and lost some contract business in the aftermath when he made the decision to "walk back brokering" and take "what was yielding me the most revenue and profit, " and run with it, he said. That, of course, is the core business of CAP Trucking and its direct customers. Porricelli's occasional use of brokers for freight running southbound lanes from Northeast destinations amounts to just 20%-30% of his business, he estimates.
During the busy seven months of the year for northbound produce out of Florida, too, his dad remains a customer on the receiving end at Hunts Point.
In the end, it's been worth the switch, and CAP is a better business for it. He's brought down his debt load significantly in the last year, with six of his seven reefer trailers totally paid off, his trucks well on their way there, too, and built up savings to invest in two more of each.
Speaking in early August, he was about to embark on a trip to "look at some trailers in Dallas" to serve yet another new customer. He's got a standing order dating back to March of 2021 that he finally received the purchase order for on August 8. "That trailer might be done in December, maybe in January," he said.
His lawsuit against the Miami scammers is ongoing, and his fleet's got a new flagship in a beauty of a blue 2019 Peterbilt 389 you can see above.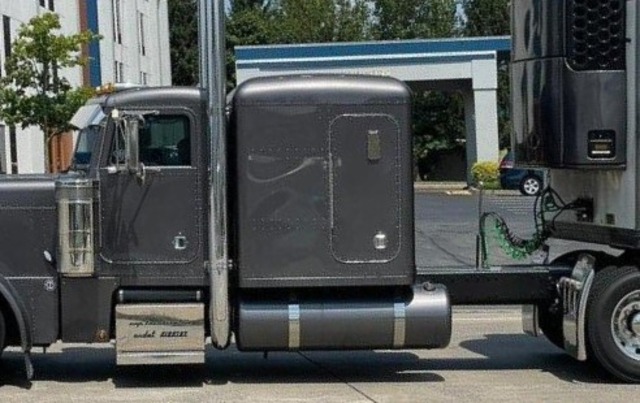 A new flattop flagship of the CAP Trucking fleet -- a 2019 Peterbilt 389 glider.
[Related: Holtkamp Transportation goes from a part-time job to $6 million operation]