Trucking news and briefs for Friday, Feb. 12, 2021:
DAT, Axele partnering to integrate load board, TMS
DAT Freight & Analytics and Axele have partnered to expand the integration between Axele's cloud-based TMS and DAT's load board network, establishing each other as preferred providers and paving the way for new collaborative product offerings to be brought to market.
As the first step, the two companies will expand the integration of their load board and TMS technologies, giving small and midsized truckload carriers easy access to automated freight-matching features that are typically available only to enterprise carriers.
Next, the companies will bring new offerings to carriers to automate their day-to-day operations and reduce the manpower needed to run their businesses.
Axele will become DAT's preferred TMS provider for truckload carriers, while DAT will become the preferred load board for Axele's TMS. Carriers can connect to the DAT freight marketplace without ever leaving the Axele TMS, with Axele recommending loads that increase productivity and generate the best return based on driver availability, hours of service, deadhead miles, driver pay, driver preferences and more.
Axele also easily connects with ELDs, maps and internal accounting systems, among other databases.
Driver recognized for stopping to help family whose car caught fire
A Florida-based trucker has been named a Highway Angel by the Truckload Carriers Association for stopping to help a family whose vehicle caught fire.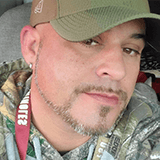 William Church, of DeLand, Florida, was driving on I-80 near Council Bluffs, Iowa, in late July 2020 when he saw flames coming from underneath the car in front of him. He pulled over to the shoulder when the driver did and jumped out of his cab to assist.
He quickly helped the two adults pull the two small children – a toddler and a four- or five-year-old girl – out of the car. As Church ran to get his fire extinguisher, he told the adults to get the children as far away from the vehicle as possible.
He was able to extinguish the fire and was thankful no one was hurt.
"The kids were crying, so I let them see inside the passenger side of [the] truck," Church said. "I gave them each a cookie and let them honk the horn."
For his willingness to help, TCA presented Church with a certificate, patch, lapel pin and truck decals. His carrier, CFI, also received a certificate acknowledging their driver as a Highway Angel.