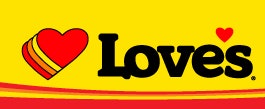 Love's has introduced Love's Financial, which will offer factoring services for drivers. Love's says it will pay within 24 hours, allowing drivers to get money for loads before shippers would have paid them.
The new service is designed to help drivers manage their business and cash flow through flexible cash management products with lower transaction fees. Factoring is different than a loan, meaning drivers won't incur debt and it comes without the same level of credit restrictions, Love's notes.
The factoring can be done remotely or at any Love's location that offers Transflo Express.
"Professional drivers and transportation fleets who want to grow their businesses or improve cash flow see factoring as a tool that makes sense. Factoring through Love's Financial helps drivers meet financial obligations that often hinder growth," says Love's Financial Director Gary Morgan.
CORRECTION: The original version of this report, published June 18, suggested that the factoring program was free to drivers, which is not accurate. Love's offers its factoring service remotely or through Transflo Express at no additional charge. Overdrive regrets the error.