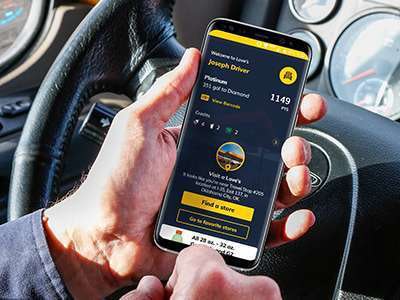 Love's Travel Stops has updated its Love's Connect mobile app with a new design and has added Love's Pay for fuel purchases, which allows drivers to start diesel pumps and pay for fuel from their cabs.
In addition to Love's Pay, the company has also added to its app:
Love's and Speedco store details.
Access to My Love Rewards status, credits and barcode from the app's home screen.
Viewable and sharable transactions and loyalty receipts
Commercial fuel cards to the Love's Pay Wallet.
Search function for Love's locations by city, state, zip, store number or highway.
Improved Roadside Assistance screen that links to nearby Love's offering Truck Tire Care.
The app is available in the iTunes store and the Google Play store.