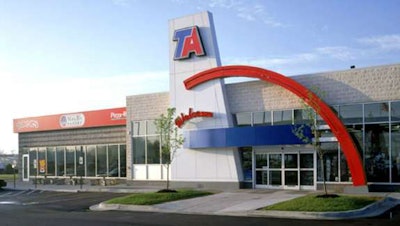 TravelCenters of America is offering truck drivers a deal on hot dogs next Wednesday, July 17, in celebration of National Hot Dog Day.
The truck stop chain is offering drivers two hot dogs for $1, or a free hot dog with an UltraONE kiosk coupon. Drivers can stop into any TA, Petro or TA Express location to take advantage of the deal. The offer will only be valid on July 17.
National Hot Dog Day varies from year to year depending on when the North American Meat Institute holds its annual Hot Dog Lunch on Capitol Hill.