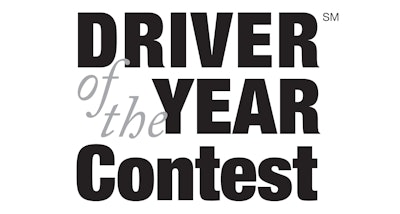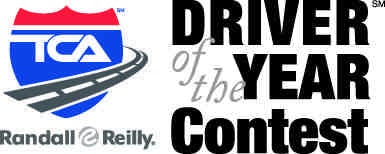 Owner-operators Gary Buchs, Philip Keith and Kevin Kocmich have been named finalists for the Owner-Operator of the Year award, which carries a $25,000 cash prize. The winner will be announced March 28 at the annual meeting of the Truckload Carriers Association in Nashville, Tennessee.
TCA and Overdrive produce the contest. TCA and Overdrive sister brand Truckers News produce the Company Driver of the Year contest, which also has a $25,000 prize. The three finalists for that award are Murray Manuliak (Bison Transport), David McGowan (WEL Companies) and William Poteet (Saddle Creek Logistics).
The contests are sponsored by Cummins and Love's Travel Stops.
"Our nation's economy depends on the health and strength of the trucking industry, and at the heart of it is the driver," said Amy Boerger, vice president of sales for Cummins. "We sponsor this award because Cummins wants to shine a broader light on this great and important profession."
Too often drivers' "hard work and dedication to safety and professionalism goes unnoticed," says Jon Archard, vice president of sales for Love's. "We know that to sustain growth we need the continued support of our trucking customers and professional drivers, and we could not be more proud to support TCA's Driver of the Year award."
Gary Buchs, 62, out of Colfax, Ill., is leased to Landstar and hauls van freight. During his 27-year trucking career, he has amassed 2.3 million accident-free miles.
Philip Keith, 58, of Long Beach, Miss., is an owner-operator for WEL Companies out of De Pere, Wis. He hauls reefer freight across the U.S. and has more than 4 million accident-free miles over his 33-year career.
Kevin Kocmich, 55, of Litchfield, Minn., is leased to Diamond Transportation System out of Racine, Wis. He hauls agricultural and military machinery and has accumulated 2.9 million accident-free miles in his 27-year career.
Overdrive will run more in-depth profiles on the owner-operator finalists this month.
The six finalists Driver of the Year finalists will receive a trip to TCA's Nashville meeting. The four runner-up finalists will receive $2,500 each.
The contest recognizes winners for their ability "to operate in a safe manner on the public highways, efforts to enhance the public image of the trucking industry, positive contributions to the community in which he/she lives," and in the owner-operator contest, the "ability to run a successful business."
To be eligible for the contest, driver applicants had to have one million consecutive accident-free miles and meet other standards. For the owner-operator candidates, judges also reviewed equipment specifications, business plans and financial statements.