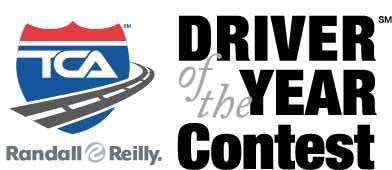 Owner-operators Bryan Smith, Kevin Kocmich and Phillip Keith are up for a $25,000 cash prize after being named finalists for the Owner-Operator of the Year award Wednesday.
The winner will be announced at the Truckload Carriers Association Annual Convention in Kissimmee, Fla., on March 25-27. TCA and Overdrive put on the contest for owner-operators, while TCA and Overdrive sister brand Truckers News produce the Company Driver of the Year contest, which also carries a $25,000 prize. The finalists for that award are Donald Lewis (Wilson Logistics), Roger Wyble (Maverick Transportation) and Stephen Richardson (Big G Express).
Cummins and Love's Travel Stops sponsor the contest. In addition to the $25,000 prize to the two winners, each runner-up will receive $2,500.
Bryan Smith, 48, of Asbury, Iowa, is leased to Art Pape Transfer in Dubuque, Iowa, hauling flatbed freight. He has been with the company for 25 years. In 27 years of trucking, Smith has nearly 3 million accident-free miles. This year is the fourth time Smith has been a finalist for the award.
Kevin Kocmich, 56, of Litchfield, Minn., has been leased to Diamond Transportation System out of Racine, Wis., since 2014 hauling agricultural, military and other flatbed freight. In his 28-year trucking career, Kocmich has racked up more than 3 million safe driving miles. This is the second year in a row he has been a finalist for the award.
Philip Keith, 59, of Long Beach, Miss., has been an owner-operator for WEL Companies out of De Pere, Wis., since 1987 hauling mostly frozen and refrigerated commodities. He began his trucking career in 1983 and has amassed 5 million accident-free miles over that span. Like Kocmich, he was also a finalist for the Owner-Operator of the Year award last year.
The owner-operator and company driver awards recognize the winners' safety record, efforts to enhance the industry's image and contributions to the community. For the owner-operator award, business acumen is an additional consideration. To be eligible for the contest, applicants had to have one million consecutive accident-free miles and meet other standards.
Last year, Illinois-based owner-operator Gary Buchs earned top honors in the contest.