Owner-operator Chris Smith, one half of the team that is Dreamline Trucking, is today headquartered in Crossville, Tennessee. His trucking career follows a beginning far from U.S. shores across the pond in continental Europe, the Middle East and where his family's originally from, Britain.
As regular readers will know, he and the other half of the Dreamline team -- Ruth, his wife and business partner -- were Overdrive's Truckers of the Month for February. Follow that link if you missed Overdrive News Editor Matt Cole's feature report about the business, or dive into Cole's interview with them in this podcast.
After meeting and marrying during those early UK days, the Smiths' Dreamline business is now anchored in their long relationship and team operation leased to Southern Pride Trucking, hauling jet engines and other aviation-related freight. They've got almost 10 years behind them as business owners, hauling today in a big-bunk 2020 Peterbilt 389 that is their second unit, outfitted with a 192-inch ARI sleeper with the creature comforts of a home on the road.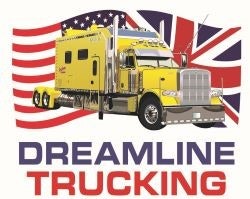 In addition to their history, in the podcast you'll hear about general maintenance practices -- a regular 15,000-mile oil change interval, coordination with a preferred shop in their home area even with long stretches of time out -- as well as some bigger work upcoming.
The beautiful yellow Pete took damage down the driver's side and to the Herd bumper on the front end in an accident. A "perfect storm," as Chris put it, of distraction factors and rash lane-change decisions saw two four-wheelers collide in the lane right in front of Beverly II in Arkansas. Hear Chris narrate the disaster and much more in today's podcast.
As February's Truckers of the Month, Ruth and Chris Smith's Dreamline Trucking is in the running as a semi-finalist for the Trucker of the Year award. I'd encourage you, too, if you've thrived even through the tough conditions of the last year, or if you know of a deserving owner-operator who fits that description, to get over to our nomination page for the Trucker of the Year award and get in the running. It's open to owner-operators leased or with authority, operating up to a maximum of three trucks as part of the business.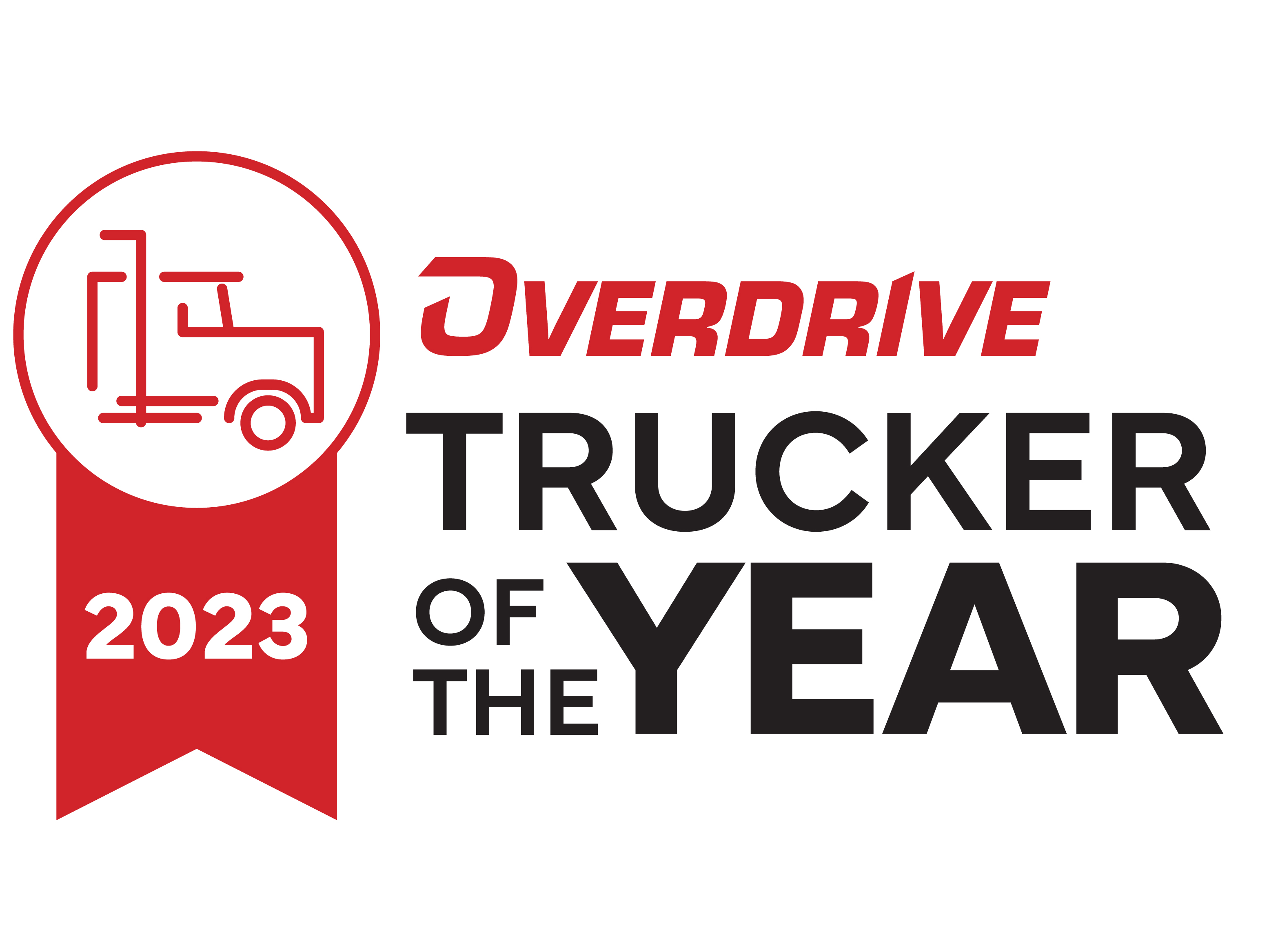 Enter Overdrive's 2023 Trucker of the Year competition
Enter here | Overdrive's 2023 Trucker of the Year program recognizes the business acumen and innovation of the owner-operator, the bedrock of the entrepreneurial spirit in trucking. If you've controlled costs and maintained profits amidst record inflation, you're a worthy contender.