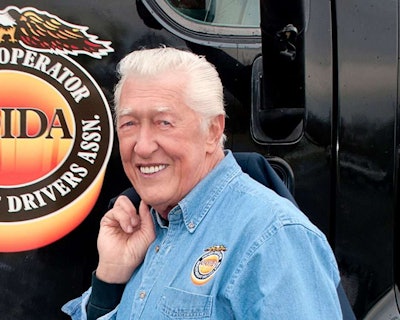 Jim Johnston, the president and CEO of the Owner-Operator Independent Drivers Association and one of its founding members, has died at the age of 78.
Johnston was diagnosed with lung cancer more than a year ago. OOIDA has established a memorial page at this link, and it will announce arrangements for a memorial service that's open to the public at a later date.
Johnston was "a resilient leader whose determination secured a position on the frontlines for truckers' rights," the group said in a statement. He served as OOIDA's president and CEO for nearly 44 years, since 1974. He was part of a group of truck drivers that founded OOIDA in 1973.
"The trucking industry has lost a visionary and crusader for the rights of all truckers," said Todd Spencer, who will now serve as acting president of OOIDA. "He leaves behind a legacy of passion and persistence that we will undoubtedly look to as our inspiration going forward as we continue the mission of the association."