If it would be legitimately unsafe to operate, the short answer to the question in the headline here is "yes," as detailed in this adaptation of an installment in Overdrive's "Trucking Law" series. In it, attorney Paul Taylor of the Truckers Justice Center details just what protections the Surface Transportation Assistance Act offers any employee driver who refuses to drive when conditions would make it unsafe.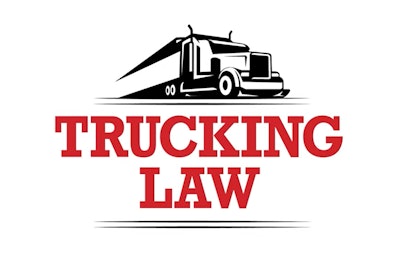 With winter fast on the way, drivers are sure to encounter more such conditions, particularly in the Northern states, sooner than later. The STAA prohibits employers from retaliation against drivers for making a safety call in a truly dangerous weather situation – those protections extend to instances where a driver refuses to violate any safety regulation, too, as also detailed in the video.
There, you'll find necessary procedures for documenting a case where a driver suspects retaliation could be the result of a refusal to drive and violate a reg.
Read more about the STAA protections from retaliation (firing, chiefly), and how they intersect with OSHA, FMCSA and the rule prohibiting coercion of drivers to violate regs, via this link.