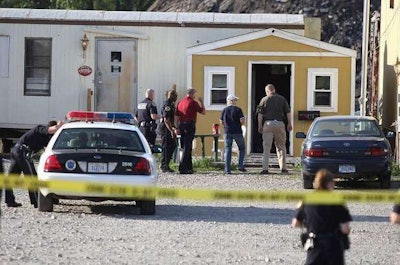 On May 17, 2012, at 5:04 p.m. Ronald Hawkinson, a former truck driver for LCS Logistics, allegedly walked into the small office area and shot my husband, Bob Smoot, multiple times. Bob was employed as the LCS small fleet's operations manager. It has been reported that Hawkinson had been in a financial dispute with the owner of the company who was also shot and killed. Bob was merely doing what Bob always did – trying to negotiate the situation to defuse the man's anger so that no harm would come to anyone. In Bob's 26-year career in the trucking industry, he had always succeeded because he was just that good with anyone and everyone. This time, his efforts failed to prevent the unimaginable. Yet even when faced with impending death, Bob was the one who discretely dialed 911 with his cell phone whereby the dispatcher heard what was described in the opening paragraph. I have not heard the 911 call, nor do I know if I want or will be allowed to, but I have been told what it is on it and can tell you my husband died a hero. Bob did not lose his life – he gave it trying to save someone else.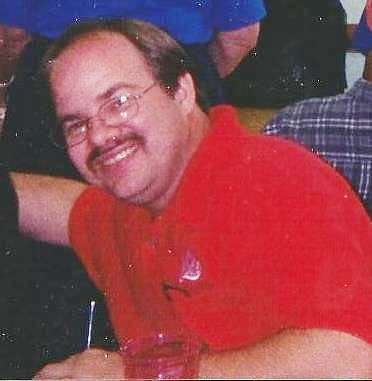 It will be 15 months on August 17, and I still pray that I will wake up in a cold sweat, roll over, and wake Bob exclaiming, "You're not going to believe the nightmare I had!" Yet the comforting words of 617 sympathy cards and notes I've received since then still help me grip the reality that Bob will never again walk through the door saying, "Yum, something smells good, baby doll." Nor will he ever again be the tail end of a makeshift fire truck as he and our grandson roam through the house with a squirt gun looking for Grandma, who's hypothetically on fire. And never again will a driver be able to call Bob in the middle of the night with an astronomical problem that no one can fix, yet after ten minutes of talking to Bob, that same unfixable problem is a minimal issue that Bob will help solve in the morning after the driver gets rest and the office is open. Who misses Bob Smoot? Everyone who knew him.
After more than a year of continuations and competency evaluations, the trial is finally scheduled to begin on September 23. It will difficult at best, yet I look forward to getting it behind me and my family, and Bob's family by blood and mine by love in Michigan. I am ready to face Bob's alleged killer and Hawkinson's girlfriend at the time, who will undoubtedly be in the courtroom. (She was originally charged with accessory after the fact but was exonerated because officials failed to read her Miranda rights – yes, you read it right.)
Next to his family, Bob loved his drivers and the industry. –Dalene Davies-Smoot about her husband
Bob and I had a whirlwind romance – quick to determine we were meant for each other. It was a second marriage for both of us and one blessed by two committed loving adults who treasured each other. We were inseparable – until our grandson came along in 2005. I then took a second seat to this child that Bob loved so dearly – like the child he never had. Our family was the most important thing in Bob's world, next to his family in Michigan. And we never missed a chance to say I love you. Every day, every phone conversation, every quick trip apart even to pick up a pizza, always he would say, "I love you, baby doll." And I would respond, "I love you too, babe." It was no different that last conversation I had with him at 11:35 a.m. on May 17, 2012. There is a certain feeling of comfort to know that the last words Bob heard from me were, "I love you, babe." He died knowing he was valued, treasure, and loved beyond measure.
Next to his family, Bob loved his drivers and the industry. His experience, expertise and work ethic made him a valuable commodity to any company. Some drivers even followed Bob when he moved from Omaha to Des Moines to start his new life with me. He was respected, loved, humorous, respectful, brilliant…and one of a kind. I supported him in job changes, always for the betterment of his family by offering more wages, and he supported me in my 16-year even as I grew tired of it. I was able to leave that job in December of 2011 and in early May of 2012, Bob wanted me to take over the brokerage side of the LCS business from home, so that he and the boss could continue to build the fleet and grow the business.
I jumped at the chance to help him and to get me back into trucking, for which he and I shared a common love. He never got the chance to tell me his secrets to success in the brokerage.
A few weeks prior to May 17, Bob had been recruited for another position for a major company. He was offered great pay, great benefits, and discussions about what to do were the topic of conversation around the supper table for several evenings. He wanted to own trucks himself so badly, and his boss had made it so that he could purchase one and did (which is where I took a leap of faith and sunk my entire 403B retirement savings). One sleepless night we went out on our deck and I told him, "You have supported me in everything – and it's my turn to tell you to RYD – Realize Your Dream." (Bob had placed an announcement ad for me in the Des Moines Register before coming to Des Moines to join me, because he felt that being with me and starting our new family was realizing his dream, and it was what he encouraged everyone to do – Realize Your Dream – RYD.) So the decision was made jointly to stay at LCS Logistics and continue his dream. How I wish now I wouldn't have supported him so – he'd be with me today. Had I not encouraged him to RYD, he'd be with me today. Had I not loved him so much that I wanted him to have the world, he'd be with me today.
So where am I today? I am on Social Security disability due to the trauma I've experienced. I am not able to hold a full-time job, but did some part time writing until the company I was writing for downsized. I tried to continue the brokerage, but my skill set is mediocre at best and Bob spoiled his customers — mediocre is not what they are looking for. I have applied for many jobs and receive few responses. I have no health insurance but am on the state's program for the indigent. I have no vehicle because I had to sell it to make June and July rent and bills. I have to move out of my apartment by August 31 and haven't a clue where I'm going, much less how I'm going to get there. I am trying desperately to avoid bankruptcy, but I'm not sure that is an effort in which I will succeed. There was no workers' comp, no life insurance, no retirement, and no truck.
I was covered under COBRA for several months after I left my job, thanks to my former employer, who was more than generous at keeping me on the policy. But when it came time for me to make the payment – more than $600/month – I simply couldn't manage it.
Bob wanted life insurance (a big thing to him because he was turning 50 on July 9, 2012), so he had me go to our agent and get set up for a $300,000 policy. He wanted to be sure I'd be taken care of in the event of his unexpected death. He was going to give a first month's premium and sign papers on Wednesday, May 16, 2012. But Bob, as always doing for others, was giving his boss a ride to and from work and the boss got a phone call as they left the office that night, which delayed them. Bob didn't get to the insurance office before they closed, and he was killed the next day.
My retirement went into his truck and his brokerage. I ultimately lost both. I have no money at all, friends and family help as best they can, and my Social Security covers rent and hardly anything else. When I had a vehicle I would eat at the shelter once or twice a week, a very humbling experience, and one I hope to continue even when (if) life stops beating me against a wall at every turn.
In addition to all this, my mother-in-law died in February, and I had just started to develop the relationship with her that I should have nurtured many years ago. I thought I had forever to do that. And although in perspective not nearly as traumatic yet a loss nonetheless, Bob's cocker spaniel, Lucy, died in April. She was his companion and his dog but became my comforter and my best friend once she realized no amount of staring out the window would bring him home.
What do I need? Prayer, financial help, support, and love. I'm strong and independent, yet I realize that in order to continue the forward progress I am slowly making, I still need help. I could not have made it this far without the help of so many and I will be indebted to them for the rest of my life. Thank you is an over simplification of the gratitude I feel, yet its simplicity does convey my grateful appreciation.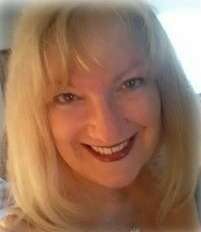 Not long after Bob was killed I coined this phrase of faith. It's helped me and others who are survivors of violent crimes: The cowardly incompetence of evil will always be overcome by good. Justice and Karma working together will deliver what is due.
I gotta believe.
Find Dalene Davies-Smoot via the Bob Smooth Memorial Page she administers on Facebook.