George R Brown, president of Culpeper Transport Co. in Culpeper, Va., wrote with this comment on last weekend's Ride for the Constitution trucker protest: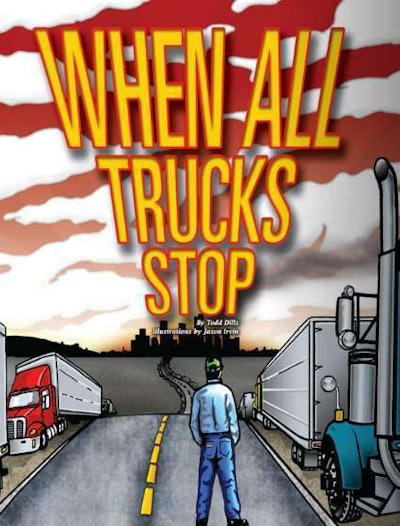 Having been through all of the trucker shutdowns of the past nearly fifty years this one falling on its face came as no surprise. Even with all the media coverage it was pretty much a mini free for all with several trying to organize something.
The only shutdown that ever got off the ground was in the late sixties and if memory serves me there wasn't a lot of media help. A CBer/reefer hauler from Kansas calling himself "River Rat" had the thing fairly organized.
A lot of trucks were parked or ran convoys for several days. There were a lot of flat tires and broken windshields. A lot of steel was moved by car and livestock haulers. Flatbeders, myself included, ran very cautious for several weeks after it ended as some of the strikers wouldn't give up.
I believe this was the start of FASH (Fraternal Association of Steel Haulers), who I believe did the steel haulers some good getting them better pay and working conditions.
Any readers recall trucking protests of the last 50 years?