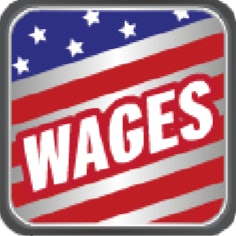 Since Overdrive queried readers in 2014 about prospects for the $7.25/hour minimum wage, more truckers today believe it's time to raise the wage, following a series of states and localities that have raised their own minimums. In some cases, those state and local hikes bring those areas to a minimum-wage status more than twice the current federal minimum. California, notably, is in the process of a years-long phase-in of a hike to $15 per hour.
Should the federal $7.25/hour minimum wage be raised?

While interstate employee drivers – to say nothing of owner-operators – may not benefit directly from a minimum wage hike, California has also been the jurisdiction of legal developments around driver pay in recent times. To the extent that employers based there or employing drivers who live there increasingly fall under the state's wage and hour laws in the future, minimum wages could eventually apply directly.
As with prior reports, Overdrive's mostly owner-operator readers voting Yes to a hike showed support on account of the indirect effects on the trucking business: Rock-bottom wages = less consumer spending = less freight on the hook.
Hardliners against a hike were more vocal. "If you don't like what you are being paid, improve yourself and go somewhere else," noted Bob Walker under the poll at OverdriveOnline.com. "You have that freedom to do that now — don't give it up. When everybody makes more the cost of living goes up for everybody. The way to beat the system is to improve yourself so you can make more money. The government can't make your life better, only you can."