The following, written by Michigan-based leased owner-operator Michael Wright, appears in the forthcoming May print edition of Overdrive. Wright was writing in part in response to our poll asking for operators' likely response to mandated ELDs. He also referenced the Alliance for California Business' press release, released in March, detailing what it views as the California Air Resources Board's admittance that diesel-particulate-filter systems cause engine damage if not properly cleaned/replaced. Wright also noted particular concern for the longevity of newer engines.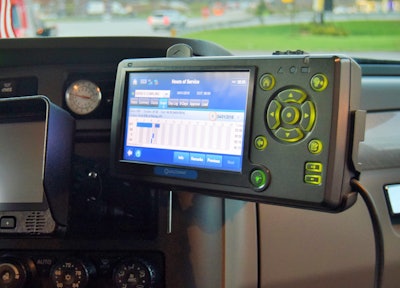 I am in the process of an in-frame on my 2008 ProStar tri-axle. I thought about selling her and going with a pre-2000 truck, but the truck was not sellable with the blown head gasket. And I could not in good conscience pass this problem off to another owner-operator like many guys would. The truck is outfitted with a lot, and has not depreciated much in the past two years, a first as this is my 7th tractor. She is set up to do just about anything with the 600-hp ISX and 18 speed with a wet kit. She can go from tanker to lowboys and everything in between. It is hard to part with that kind of equipment when it is paid for in this economy. We never know what is coming at us next — best to be prepared, is my thinking, the reason I really do not think parting with this tractor is a good idea.
At once, the days of a simple service, lube, oil and filters, along with general maintenance, are long gone. Now you have to be an engineer and a mechanic with many of these new trucks. I have to carry a laptop and very expensive computer programs along with an electronic reader. I have to do this to monitor what is going on with all of these electronics and sensors, just to keep mine on the road. If you take these motors in to a shop, they just throw parts at them as per the manufacturer recommendations, costing drivers and/or companies thousands of dollars in unnecessary repairs. The engine manufacturers really have us owners and the dealers [in a bind].
Right now I'm leased to a Canadian outfit running local/regional pulling a dry van here in the Detroit area. A long run for me is 250 miles one way. Most of my runs are 100-200 miles all in, give or take. I know the ELD will cost me money. That is for sure, due to the freight I haul. I don't know — right now it is a waiting game. My company has no desire to install anything in our trucks until the last minute. We are all hoping that this will be stopped and common sense will prevail.
I've been in this racket for 26 years now, and all I can say is that everything is upside down, and it is not looking to get any better. My only hope is to continue my niche jobs with the right companies, or just going back to my own authority. Tough call. –Michigan-based owner-operator Michael Wright