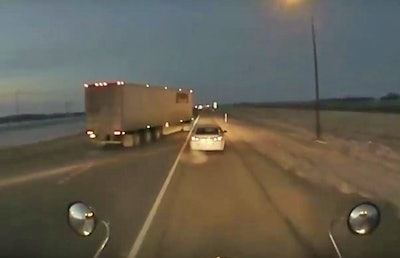 Always "an adventure" out on the road, isn't it? Overdrive reader Philip Kuffner offered up these three vids from his dashcam as plenty evidence.
1) This "school bus driver [was] not sure where to drive in Eagan, Minn." …
2) This driver, passing in a no-passing zone in light-snow conditions, took off Kuffner's left-front mirror on Yellowhead Highway near Dafoe, Saskatchewan …
and 3) This driver, on Highway 75 North near Morris, Manitoba, apparently "does not know how to enter a divided road," Kuffner says.
Click here to view more Dashcam Central videos.