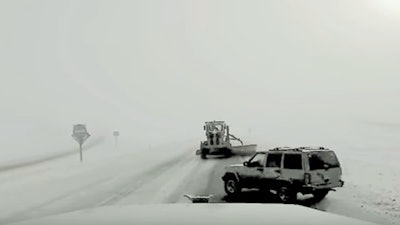 This close call, shown with a view through the windshield of U.S. 30 near Kemmerer, Wyo., come from the "Real American Trucker" Youtube channel.
"Following a snowplow on a foggy, ice-covered road," notes the channel rep who submitted the vid to Overdrive's Dashcam Central, as you'll see in the vid, an SUV coming up from behind the truck was unable to stop and does a full 360, and then some.
Click here to view more Dashcam Central videos.