Updated August 17, 2021 as part of Overdrive's ongoing 2021 60th-anniversary series of lookbacks at trucking history and culture through six decades of the magazine's existence. Trucking radio legend Bill Mack's passing in August of 2020 marked a significant moment in the history of that culture. The radio legend was promptly memorialized by readers, and then Editorial Director Max Heine, as follows.
Texas-headquartered trucking-radio legend Bill Mack's prominence in the trucking community for decades, from the 1970s on, perhaps can't be overstated. Yet reader Maria Arnold, commenting under Overdrive Editorial Director Max Heine's remembrance of the broadcaster last year upon his passing, lamented the increasingly short memories of many in our go-go-go culture. "Only the old-school know who he is," Arnold said.
As if in pre-emptive answer, so posted William C. Karcher: "Never heard of him."
But the memories were much more prevalent in reader responses, and they underscore what Mack, who passed at 91 years old, meant for many truckers.
"Listened to him for a lot of years," noted Warren Garman.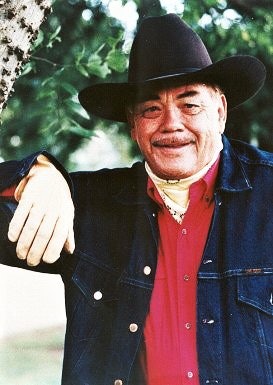 "The Midnight Cowboy rides to heaven," wrote Dan Copenhaver. "Rest well, sir. You are an honorable man. Sadly missed."
Charles Cameron, commenting under Heine's story here on Overdrive (and also included below), shared his experience of Mack's unique ability to put the mind at ease in the face of what might otherwise be this or that anxiety-inducing scenario on the road. "I was listening to this man when I made my very first all-night run," Cameron wrote. "I was 19 and going to California with chemicals from Texas and, I ain't gonna lie, I was as nervous as a cat on a hot tin roof but by two in the morning. With Mack talking to me through the speakers, I felt like an old pro."
"Loved his show," said Floyd Beck of Mack's long-running overnight on-air presence.
Greg Ramey: "Many times he kept me company while I was rolling."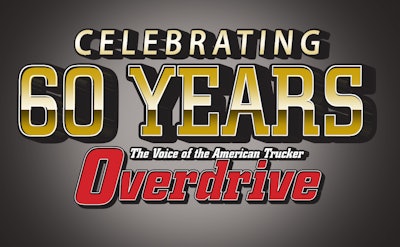 Owner-operator and longtime Fort Worth, Texas, resident Bill Ater recalled that with an "AM radio back in the day, late at night I could pick him up all the way up near the Canadian border in Montana. Coming to you from high atop broadcast hill."
Tom Hector:: "Another great loss. RIP, my friend. Spent many miles listening to him."
John P. Stephens foregrounded another of the benefits of Mack's engaging approach. "I looked forward to listening to him every night," Stephens said. "It does get lonely at night. He probably held safe many from falling asleep and getting in a wreck."
Ralph Hudson, a 43-year trucker who never had the opportunity to meet Mack in person, surmises the D.J. might well have been "my best friend."
Finally, added Cameron, "Rest in peace, Mr. Mack."
Following is former Overdrive Editorial Director Max Heine's remembrance of Mack after his passing:
Remembering Bill Mack, 'the consummate companion' for drivers
The passing of Bill Mack, 91, brought to my mind how the sense of building community for over-the-road drivers has changed – and how it hasn't.
When Mack began his trucking radio work in 1969 with WBAP-AM in Fort Worth, Texas, cell phone technology, at least for the masses, was decades away. Not to mention social media, texting and email.
Yet Mack was able to function as a one-man nexus for thousands of drivers starved for company and entertainment. He illustrated that when I interviewed him in 2010 at his home studio in Fort Worth, Texas, as he recounted how he was occasionally known by a variation of Midnight Cowboy, his radio name:
In those pre-cell phone days, "We had a lot of truckers' wives who would call in," Mack said. He would relay messages, such as a wife letting her husband know that their baby had arrived. "I'd know about baby before Daddy did," Mack recalled. "A lot of people called me the Midnight Midwife."
In another instance, he said, a trucker's girlfriend asked Mack to play for her boyfriend Roy Clark's "Thank God And Greyhound," which has the refrain "Thank God and Greyhound you're gone." In the subsequent flurry of messages and misunderstandings, "I almost caused a divorce," Mack said, but the couple eventually worked things out.
"He connected in a way that a lot of radio folks cannot connect," recalled Eric Harley of WBAP, who worked with Mack for years and took over his program when Mack left to join satellite radio.
Attracting and keeping listeners, especially in an all-night slot, requires a different dynamic from other forms of media, said Harley, who with Gary McNamara co-hosts WBAP's midnight show, now called Red Eye Radio. "We tend to keep that listener engaged longer. You tend to have a more intimate connection with your listener. We take great pride in that."
Mack was one of three "forefathers of trucking radio," Harley said. Dave Nemo is still on SiriusXM's Road Dog Trucking channel. Bruce "The Truckin' Bozo" Sommers died in 2012. All three came to satellite radio after starting in traditional radio.
Each developed his own blend of musical choices, entertainment and news, and Mack was the only one to make a prominent mark in the music world. But they had one thing in common, Harley said: "They realized they work for their listeners' benefit, and their ego takes a backseat to that."
Harley encountered Mack's selfless attitude soon after going to work with him in December 1996. On the night WBAP was going live with a sister station whose studio was in the same building, a technical glitch emerged.
"Bill could tell it was bothering me," recalled Harley. "He came around to my side of the console, put his hand on my shoulder, and said, 'Son, don't let this bother you. I'm going to go down the hall and get us some coffee.' Here's a Grammy-nominated songwriter going down the hall to make me coffee to comfort me."
As Harley came to learn, that sensitivity was pure Mack. "Whether it was talking to the driver on-air, whether it was a direct phone call, or just broadcasting, or whether he had just met you in an intimate setting, he was the consummate companion and host. He had that gift."
Eric Harley, left, and Bill Mack worked together at WBAP in Texas, where Harley remains on the air as Red Eye Radio co-host.
The other gift Mack had was music. His abilities as a songwriter, and the many connections he forged with some of country music's biggest names over decades, easily set him apart not just from other trucking radio hosts but from most any radio host. (WBAP has collected many of Mack's interviews with music legends, as well as interviews where he shares his memories.)
The highlight came in 1997 when he won a Grammy for Best Country Song, "Blue," which he wrote. It also earned a Best Female Country Vocal Performance Grammy for teen-aged LeAnn Rimes. Mack's "Drinking Champagne" turned into a hit as sung by George Strait and Cal Smith. Songs written by Mack, who's received other country music and radio honors, have been recorded by more than 60 singers.
As impressive as those accomplishments are, I think it will be the role of friend that endears Mack to drivers who spent countless hours listening to him – and for many of them, talking with him. Representing an era of simpler, limited communication options, Mack will be missed for the outsized role he played in those days, though he and his contemporaries transitioned well as drivers began to get news, traffic updates and weather from their smartphones. Harley, Nemo and other on-air personalities still take calls from listeners, filling the gaps between the apps, keeping alive that camaraderie of the road.
"We have to be keenly aware of what we're providing, what we're focusing on to provide something that's unique," Harley said.
The Midnight Cowboy embraced his role with a natural warmth that drew listeners and kept them listening, the same genuine nature that made country music icons eager to share the spotlight with him. His example is much too lacking amid a culture of self-absorbed celebrities, especially those online looking to "build their brand," caring little more about their followers than seeing their numbers grow.
Thanks for a good, long ride, Midnight Cowboy. May you rest in peace. --Max Heine