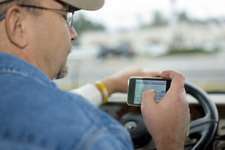 The U.S. Department of Transportation's Distracted Driving Summit Sept. 21 in Washington, D.C., will gather transportation officials, safety advocates, law enforcement officials and industry representatives to discuss opportunities for national anti-distracted driving efforts.
The full agenda is at www.dot.gov/affairs/2010/dot17010.html.
A panel discussion covering employer/carrier policies, technology, legislation and research will include Don Osterberg, senior vice president at Schneider National; a scientist from the Virginia Tech Transportation Institute; and a researcher with the National Highway Traffic Safety Administration.
The 2010 Distracted Driving Summit will be webcast live at www.distraction.gov, enabling the participation of people across the country. People watching the summit via webcast also can submit questions for panelists in advance by e-mailing DDSummit@dot.gov and indicating which panel the question is for in the subject line. Questions should be submitted by Sept. 20.