Study: Engine problems worsen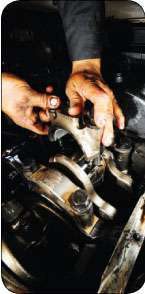 Problem rates for heavy-duty truck engines manufactured with emissions controls implemented in 2004 and 2007 are nearly twice as high, on average, as rates for engines built prior to these emission changes, says research firm J.D. Power and Associates.
Its 2010 U.S. Heavy-Duty Truck Engine and Transmission Study finds that 51 percent of owners of one-year-old heavy-duty truck engines in 2010 report experiencing a problem. However, prior to the changes in emissions standards mandated by the U.S. Environmental Protection Agency, only 26 percent of owners of two-year-old truck engines experienced a problem.
"Clearly, the emissions requirements have put a burden on engine manufacturers, and the result is that today's engines – although environmentally improved – are more problematic," said Todd Markusic, senior director of the commercial vehicle practice at J.D. Power and Associates.
"Given the quality issues that arose from the last emission standards redesign in 2007, the new emissions standards in 2010 will no doubt create another challenge for engine manufacturers, but those that best handle the integration of these new standards will have a competitive advantage."
The study also finds that the number of engine problems increases by 55 percent, on average, after 50,000 miles of usage – up to 80.5 problems per 100 vehicles from 51.9. As a result, satisfaction with engines decreases after 50,000 miles.
The most-commonly reported engine problems are issues with electronic control module calibration (cited by 14 percent of owners) and exhaust gas recirculation valve (13 percent).
Now in its 14th year, the study measures customer satisfaction with engines and transmissions in one-year-old Class 8 trucks. The study was conducted in February and March.
— Staff reports
FedEx Ground wins key case
FedEx Ground won a victory applicable to its other class action cases when a federal judge ruled the company's owner-operators in Kansas are not employees.
Judge Robert L. Miller Jr. for the U.S. District Court for the Northern District of Indiana ruled in favor of the Tennessee-based company. The right of a company to control an employee's work is key in common law, he said.
"If several other factors weighed strongly in favor of employee status, the right to control analysis, standing alone, might not be enough under these facts to establish independent contractor status," Miller wrote. "But many of the other factors also point to independent contractor status, and when viewing all the various factors together, the court finds that the drivers are independent contractors as a matter of law."
While some facts point to FedEx's right to control, "they don't raise to the level of control necessary to show employee status," he said.
FedEx's 2010 annual report, issued June 16, noted FedEx Ground was involved in 50 class action lawsuits, several individual lawsuits and 40 state tax and other administrative proceedings over the independent contractor issue.
— Jill Dunn
SHORT HAULS
GREATWIDE WILL INTRODUCE an indemnity health care plan option for its 3,000 owner-operators, effective Dec. 1. It will replace the optional major medical insurance plan because it is not compliant with levels of coverage mandated by the new federal health care plan, the company said.
TWO MEN CHARGED as accessories in the murder of trucker Jason Rivenburg were sentenced in South Carolina to 30 days in jail Aug. 30. Jimmy Haygood, 21, and Willie Reed, 21, can serve the time on weekends. On March 5, 2009, New York-based truck driver Jason Rivenburg was murdered at an abandoned gas station and robbed of $7. Willie Pelzer, 22, was convicted of the murder and is serving a life sentence without parole.
FTR ASSOCIATES released data showing August Class 8 truck total net orders for all major North American original equipment makers at 12,337 units, up 8 percent over July's net orders and 17 percent better than August 2009.
APU grants offered to OOIDA
Members of the Owner-Operator Independent Drivers Association who reside in specific states may apply for an auxiliary power unit grant. OOIDA will offer members a 40 percent reimbursement for the APU's cost and installation.
The U.S. Environmental Protection Agency has given a $1 million grant to OOIDA to help install nearly 300 emission-cutting auxiliary power units in trucks that operate in EPA regions 6 and 7.
Region 6 covers Arkansas, Louisiana, New Mexico, Oklahoma, Texas and 66 tribal nations. Region 7 includes Iowa, Kansas, Missouri, Nebraska and nine tribal nations.
OOIDA is among five organizations included in a total grant of more than $5.1 million in Diesel Emissions Reduction Act funds (DERA).
Through DERA, EPA provides support for retrofits, engine upgrades, vehicle replacements, idle reduction, cleaner fuels and financing for clean technologies for trucks, buses and non-road equipment. The improvements funded by these grants consist of EPA-verified and certified technologies to assist in the reduction of diesel emissions.
— Staff reports
Overdrive introduces mobile multimedia tags

Beginning with this issue, Overdrive is incorporating Microsoft tag barcodes that enable readers to use their smartphones to easily access video or other multimedia content.
The service is available for free to users with devices using Windows Mobile, Android, Blackberry and iPhone platforms. To download the free app, enter http://gettag.mobi into your mobile browser and follow the instructions. Then open the app and scan the image to view the content.
Scanning the tag on this page opens a 90-second trailer video that previews what's coming on OverdriveRetro.com this month. The website will host all content for the 12-month celebration of Overdrive's 50th anniversary.
SHORT HAULS
THE AMERICAN TRUCKING ASSOCIATIONS' advance seasonally adjusted For-Hire Truck Tonnage Index increased 1.5 percent in July from June and 7.4 percent from a year ago. It was the eighth consecutive year-over-year gain. Year-to-date, tonnage is up 6.7 percent compared with the same period in 2009.
CSA 2010: JUST THE FACTS has been released by the Federal Motor Carrier Safety Administration. The two-page document was prepared to dispel misconceptions surrounding Comprehensive Safety Analysis 2010. Visit csa2010.fmcsa.dot.gov/ and look for "Just the Facts" download.
THE FREIGHT TRANSPORTATION Services Index rose 0.4 percent in July from June, increasing for the second consecutive month, the U.S. Department of Transportation's Bureau of Transportation Statistics reported. BTS reported the Freight TSI has risen 5 percent over the last 14 months, starting in June 2009.
HESTER INC., the Fayette, Ala.-based carrier whose truck was involved in a March 26 accident that left 11 people dead in Kentucky, was ordered closed by the Federal Motor Carrier Safety Administration. The agency also fined the company $13,950 for violating federal motor carrier safety regulations.
Truck-related fatalities drop
Fatalities of large truck occupants dropped from 682 in 2008 to 503 in 2009, a 26 percent decline, the U.S. Department of Transportation reported.
The total number of fatalities involving large trucks decreased 20 percent from 4,542 in 2008 to 3,380 last year. The number of injuries in large truck crashes also fell substantially – 26 percent, from 23,000 in 2008 to 17,000 in 2009.
The reduction is the lowest level in recorded DOT history and also shows a 33 percent decrease in fatalities since the current hours-of-service regulations first became effective in January 2004.
Highway deaths fell to 33,808 in 2009, the lowest number since 1950, DOT said. Traffic fatalities dropped even while estimated vehicle miles traveled in 2009 increased by 0.2 percent over 2008 levels.
Last year's fatality and injury per-mile rates were the lowest ever recorded: 1.13 deaths per 100 million vehicle miles traveled in 2009, compared to 1.26 deaths for 2008.
Alcohol impaired driving fatalities declined by 7.4 percent in 2009 – 10,839 compared to 11,711 reported in 2008.
— Staff reports
Agency amends recorder rules
The Federal Motor Carrier Safety Administration has amended some performance standards in the "Electronic Onboard Recorders for Hours of Service Compliance" final rule at a stakeholders' petitioning.
Qualcomm and the other stakeholders requested FMCSA reconsider the final rule's requirements for the temperature range in which EOBRs must be able to operate, and the connector type specified for the USB interface. Xata Corp. requested that FMCSA clarify certain reportable events in the diagnostic table, and consider offering an additional alternative for the data transfer between an EOBR and a roadside safety official's portable computer.
— Aaron Huff
Nominations open for driver awards
The nomination deadline is Oct. 29 for the 2011 Overdrive TCA Owner-Operator of the Year. The winner will be presented at the annual meeting of the Truckload Carriers Association, March 4-7, 2012.
The contest is open to all owner-operators who log a majority of their miles in the truckload segment. Nominees are judged on safety, professional accomplishment and contributions to the industry.
The finalists will be featured monthly in Overdrive as Overdrive TCA Owner-Operators of the Month.
To apply, visit truckload.org.
Overdrive's sister publication, Truckers News, and TCA are sponsoring a comparable competition for company drivers.
The annual winners of the contests will receive prizes.
Execs forecast steady rebound
More than 300 trucking executives heard generally positive analyses of where the industry is headed during the Commercial Vehicle Outlook Conference in Dallas, which preceded the opening of the Great American Trucking Show.
Dan Sobic, executive vice president of Paccar Inc, described a recovering truck market that will demand the highest levels of quality and cooperation from vehicle and supplier manufacturers.
FTR Associates President Eric Starks said "substantial downside risks in the marketplace" make positive forecasts difficult, but his firm's Trucking Conditions Index suggests the industry broadly "will feel better and better through June 2011."
American Trucking Associations Chairman Tommy Hodges says the industry's recent uptick is due to tighter capacity. Nearly, 5,500 carrier failures have taken nearly 200,000 trucks out of the market.
Ron Abbott, vice president of safety for the American Trucking Associations, spoke about key safety issues for carriers.
Donald Broughton, managing director and senior analyst with Avondale Partners, reviewed historical data correlations and predicted positive trends for the industry.
The changing roles of OEMs, suppliers, dealers and fleets was discussed by a panel: Jim O'Neal, O&S Trucking; Joe Plomin, Arvin Meritor CVS; Scott Kress, Volvo Trucks North America; and Rusty Rush, Rush Enterprises.
Another panel focused on fleets' handling of cost and productivity challenges: Max Fuller, U.S. Xpress; Leo Suggs, Greatwide Logistics Services; and Tom Kretsinger, American Central Transport.
CVOC was produced by Commercial Carrier Journal magazine and sponsored by Castrol, Kenworth, Peterbilt, Paccar Engines, Paccar Parts, O'Reilly Auto Parts, Utility Trailer and Volvo Trucks North America.
— Staff reports
Study shows safety technology benefits
Truck crash warning systems enhance driver safety and help prevent potential accidents, the University of Michigan Transportation Research Institute and Con-way Freight announced Sept. 9.
The results of a year-long field test, done with federal funding, are available in a newly issued report.
Con-way supported the study by providing 10 tractors equipped with the Integrated Vehicle-Based Safety System technology.
While the test vehicles were driven, data acquisition systems recorded driver actions and responses to the integrated warning system.
Among the study's key findings:
• The majority of drivers perceived the integrated crash warning system would increase driver safety, and it made them more aware of the traffic environment around their vehicle;
• Seven drivers reported the integrated system prevented them from having a crash;
• Fifteen of the 18 participating drivers said they prefer a truck equipped with the integrated safety system and would recommend their employers purchase such a system;
• In terms of satisfaction, drivers rated warnings for lane departures the highest, and second-highest in terms of perceived usefulness.
• The integrated crash warning system had a significant effect helping drivers maintain lane positions closer to the center; and
• Overall, drivers responded more quickly to potential rear-end crash scenarios with the system.
Based on its experience with the study, Con-way Freight chose to invest in the new technologies for all new replacement units added to the fleet this year – more than 1,300 Freightliner Cascadia Class 8 tractors, said Bob Petrancosta, vice president of safety.
"The insight we gained from the IVBSS study confirmed the feedback we got from our drivers – these technologies are ready for prime time and are effective at helping drivers," Petrancosta said.
— Staff reports
Industry lobbies for tax breaks
The Obama administration will further study tax credits for new truck buyers following a Sept. 2 meeting with trucking representatives who outlined their plan to boost sales.
Ron Bloom, senior adviser to the U.S. Treasury department and Obama's senior counselor for manufacturing policy, led the meeting with truck and engine makers, drivers, lease and rental companies, equipment manufacturers and fleet managers. A representative of the Owner-Operator Independent Drivers Association also attended.
New federal emission mandates have increased new truck costs, and combined with the recession, dropped sales more than 60 percent from 2006, coalition members told Bloom. The coalition proposed a short-term, 10 percent tax credit for buyers of Class 8 trucks with 2010 engines and a "green voucher" incentive for Class 6 and 7 trucks with 2010 engines.
"Due to the 2010 nitrogen-oxide requirements adding almost 10 percent to the cost of a new truck on top of the strained economy, further stimulus is needed to boost the new truck market," said Kyle Treadway, American Truck Dealers chairman. "This would help strengthen our manufacturing base, create jobs and further reduce greenhouse gases."
— Jill Dunn
Indictments allege illegal CDL scheme
Federal officials have stopped an allegedly fraudulent Pennsylvania commercial driver's license conspiracy operating as the International Training Academy.
The U.S. Attorney for the Eastern District of Pennsylvania said indictments were unsealed Aug. 19 for Vitaliy Kroshnev, 48, and Tatyana Kroshnev, 45, both of Richboro; Leonid Vilchik, 63, Irina Peterson, 37, and Tair Rustamov, 44, all of Philadelphia; Iryna Starovoyt, 45, of Warrington; Khrystyna Davyda, 25, and Viktor Davyda, 18, both of Holland, and Mikhail Aminov, 44, of Brooklyn, N.Y.
The defendants were operating under the auspices of the Kroshnevs' business, International Training Academy. They allegedly arranged for hundreds of non-Pennsylvania residents to fraudulently obtain Pennsylvania CDLs from 2007 to 2010.
They are charged with providing applicants with false Pennsylvania residency documents and foreign language interpreters who gave applicants the answers to the written CDL permit test. Vitaliy Kroshnev additionally is charged with making a materially false statement, and Khyrstyna Davyda also is charged with making a false statement to a bank.
The defendants could face a maximum sentence of 15 years imprisonment and a $250,000 fine on the conspiracy charge. Defendants Vitaliy Kroshnev and Khrystyna Davyda face an additional 5 years and 30 years, respectively, on false statement charges.
— Jill Dunn
DOT expands ban on texting
U.S. Transportation Secretary Ray LaHood announced he is initiating a new rulemaking to prohibit commercial truck drivers from texting while transporting hazardous materials.
In addition, LaHood announced at the 2010 national Distracted Driving Summit in Washington, D.C., that two rules proposed at last year's summit have now become law. Rules banning commercial bus and truck drivers from texting on the job and restricting train operators from using cell phones and other electronic devices while in the driver's seat are now posted.
The rule governing texting while transporting hazmat closed a loophole in the ban on truck and bus drivers. It will take effect 30 days after posting in the Federal Register.
DOT has also been working with the Network of Employers for Traffic Safety (NETS) to engage the private sector to promote anti-distracted driving policies in the workplace.
— Staff reports
More fuel savings in trucks' future
Equipment 10 years from now will be much more fuel efficient, thanks to a variety of technologies coming into acceptance and others yet to be introduced, industry executives say. Their forecasts came during "SuperSession: Tomorrow's trucks and trailers," sponsored by Shell Lubricants at the Great American Trucking Show in Dallas.
Cummins will focus on fuel efficiency and CO2 reduction, said Jeff Jones, vice president of sales and marketing for Cummins. New regulations in this area are expected "in the very near future" from the U.S. Department of Transportation and the U.S. Environmental Protection Agency, he says.
Cummins also expects improvements in waste heat recovery, which Jones said is the "most promising" area for over-the-road applications.
Freightliner predictive technology is showing good results by reading topography a mile ahead and then adjusting cruise control and cooling systems to take unnecessary loads off the engine and save fuel, said Benjamin Smith, the maker's product strategy manager.
Trailer makers are responding to fuel efficiency challenges by improving aerodynamic features, said Craig Bennett, senior vice president of sales and marketing for Utility Trailer.
— Staff reports
SmartWay rebate program extended
The Great SmartWay Rebate Program operated by the U.S. Environmental Protection Agency has been extended.
Rebate requests will be accepted until May 31, 2011, and completed installation documents must be sent to Cascade Sierra Solutions by June 30.
The program is open to independent owners and fleets operating heavy-duty trucks based or working in New England states, CSS said. Upgraded tractors and/or trailers must be owned or on a lease-to-own basis (operational leases must be at least two years) and the equipment must have five years of projected use remaining.
Program rebates range from $100 for trailer gap reducing add-ons to $1,000 for auxiliary power units or battery-powered air conditioning systems, exhaust retrofits or transport refrigeration unit replacements. Rebates for equipment such as trailer skirts and end fairings also are available, said CSS. The Coburg, Ore.-based non-profit organization promotes use of emissions-reducing truck equipment.
EPA's New England office provided CSS $1 million in clean diesel funding to provide rebates to install SmartWay certified technology on trucks.
To apply for rebates, visit https://www.csswebform.org.
— Staff reports
HIGHWAY HAPPENINGS
ARIZONA. The two Interstate 10 truck stops in the state plan to offer electrification for up to 100 trucks by mid-October. Arizona Department of Environmental Quality officials said a minimum of 60 units will be installed at the Gas City truck stop, State Highway 90 and I-10, in Benson. Thirty more units will be installed at Sun Mart truck stop at exit 378 on I-10 in San Simon.
FLORIDA. Construction is under way on I-595 and S.R. 84 for 10.5 miles between the Sawgrass Expressway and I-95, and for 2.5 miles on Florida's Turnpike from Griffin Road to Peters Road. Work includes building three toll lanes. The project is expected to be completed in 2014.
ILLINOIS. Tickets for most speeding violations and other minor violations have increased. Drivers caught speeding up to 20 mph over the posted limit pay $120 – up from $75. Running a stop sign or making an illegal turn carries the same fine.If you're caught speeding 21 to 30 mph, the fine is $140, up from $95. More than 30 mph above the speed limit costs $160, up from $105.
IOWA. Asphalt patching work will restrict traffic to one lane in both directions of I-35 from the Warren County line to just north of U.S. 34. Concrete paving work requires traffic to be head-to-head for nine miles in the southbound lanes of I-35 just south of U.S. 34 in Clarke County. The Missouri DOT has traffic head-to-head for nine miles in the southbound lanes of I-35 near Liberty for concrete paving work.
MASSACHUSETTS. On Oct. 1, the state became the 29th state to enact a ban on texting while driving. Adults caught texting while driving face a $100 fine for the first offense, $250 for the second offense and $500 for the third.
MISSISSIPPI. Expect traffic delays as the state finishes the I-59 reconstruction project in Jones County. This project is due to be completed in the spring of 2011.
SOUTH CAROLINA. The state legislature may raise the state's fuel tax rate by a nickel per gallon for road maintenance during the session that begins in January.
SOUTH DAKOTA. The state has postponed construction of the I-90 tunnel over the DM&E Railroad line at exit 52 near Black Hawk until 2011. Eastbound I-90 traffic will remain in the existing eastbound lanes through the coming winter.
Calif. to vote on halting emissions law
The California Trucking Association is supporting a November ballot measure to temporarily suspend the state's global warming law until the unemployment rate returns to 5.5 percent for a year.
Proposition 23 would, for a time, halt California's Global Warming Solutions Act of 2006, or Assembly Bill 32, including its cap-and-trade program and the state's low-carbon fuel standard.
If voters approve the bill, also called the California Jobs Initiative, AB 32 measures would be delayed, including the port trucks requirement to meet increasingly strict emissions standards, starting last December and ending at the strictest level in 2012.
Another rule delayed would be truck hybridization, which requires existing trucks and trailers to be retrofitted with technology to reduce emission and improve fuel efficiency, starting this year.
A group of government officials and transportation, energy and forestry industry advocates, known as Yes on 23, says the proposition will save more than a million jobs that would be lost by sparing employers the costs of AB 32 compliance.
Conversely, the University of California's law school at Berkeley reported the proposition would create legal uncertainty, reduce state revenue, and jeopardize clean energy jobs.
— Jill Dunn
MARK YOUR CALENDAR
OCT. 8-9: CHARLOTTE DIESEL SUPER SHOW, Charlotte, N.C., www.dieselsupershow.com, (888) 349-4287.
OCT. 16: SECOND ANNUAL CONVOY FOR A CURE USA, I-20, Exit 503, Terrell, Texas, www.convoyforacureusa.com, (903) 288-0374.
OCT. 16-17: GOLDEN STATE TRUCKING EXPO, Fairplex, Pomona, Calif., www.thetruckshowlatino.com.
OCT. 23-24: TRUCKIN' FOR KIDS, Toyota Speedway, Irwindale, Calif., www.prideandpolish.com, click on Truckin' For Kids.
NOV. 8-10: INTERNATIONAL CONFERENCE ON COMMERCIAL DRIVER HEALTH AND WELLNESS, Sheraton Inner Harbor Hotel, Baltimore, TRBmeetings@nas.edu.
NOV. 12-14: MECA SOUTH FLORIDA TRUCK SHOW, Medley, Fla., Eric Garcia, (305) 884-2028.
FEB. 4-5: MID-WEST TRUCK SHOW, Peoria Civic Center, Peoria, Ill., www.midwesttruckers.com/truckshow.html
Shippers stop providing intermodal chassis
In the last year, several shippers have begun phasing out providing intermodal chassis or charging for them at ports because they said it adds to efficiency and reduces emissions.
Still, the Federal Motor Carrier Safety Administration's intermodal equipment final rule, effective 14 months ago, is likely to have played into these decisions. Issued in compliance with the last omnibus transportation bill, the rule made intermodal equipment providers subject to federal roadability regulations for the first time.
The trucking industry united to advocate for the rule, which seeks to ensure safe intermodal chassis.
These providers were required to register and keep maintenance and repair records with the agency by Dec. 17, 2009. A Dec. 29, 2009, amended final rule delayed certain requirements until June 10. The providers' chassis must have the owner's name and U.S. DOT identification number on it by Dec. 17.
A year ago, Maersk was the first major shipper to charge for chassis with its Direct Chassis Link program. It started in Northeast ports, expanded to Gulf and Northwest ports and has expanded to other ports.
In July, CMA CGM implemented a new chassis Supply Management Policy to cease chassis supply to truckers. It will start in Mobile, Ala., in October, and end with West Coast ports in March.
Orient Overseas Container Line Limited began to quit offering chassis at ports last year and is implementing this in stages.
In August, NYK Line North America Inc. quit furnishing chassis in smaller Northeast markets, but delayed its original Sept. 1 deadline for the Oakland, Calif., port. NYK said it will charge for merchant hauling moves only and all carrier hauling chassis usage cost will be for the NYK account. It cited better efficiency and decreased environmental impact.
Major shipper Evergreen Line started phasing out chassis provision for Boston import and export cargo in August. It said terminal space and projected growth makes chassis storage no longer viable.
In June, Atlantic Container Line ACL began shifting its U.S. carrier-arranged trucking moves to motor carriers that furnish the chassis. It had negotiated with a "broad range of truckers who have convinced the company that these same trucking companies or owner-operators can manage a chassis fleet more cost-efficiently than an ocean carrier can do," it said. ACL will phase out its carrier-owned chassis fleet for shipper-arranged hauling shipments, starting in Miami, Boston and Ohio Valley, and later other ports.
— Jill Dunn
August spot market freight hits 5-year peak
TransCore announced its North American Freight Index achieved its highest level for August since 2005.
Spot market freight availability in August increased 75 percent over August 2009. TransCore expects year-over-year comparisons to weaken in coming months, as this year's spot market freight volume will be compared to the improving levels of freight volume seen in the second half of 2009.
On a month-to-month basis, load volume fell 14 percent in August. This follows the seasonal pattern of the past five years, when spot market loads declined by an average of 5 percent from July to August.
Counter to historical trends, however, freight designated for vans on the spot market declined by the same 14 percent over the month. In the years 2005-09, van loads increased by an average of 5 percent in August compared with July.
TransCore says the month-over-month dip in van freight may have resulted from accelerated shipments of imported goods. TransCore analysts say that container traffic arrived earlier this year to avoid downtime in busy West Coast ports.
— Staff reports