Brothers win big
Pat and Jonathan Eilen dominate working classes at Dallas Pride & Polish.
Pat Eilen says the Best of Show victories taken in both working class categories at the Great American Trucking Show Pride & Polish by him and his brother Jonathan are more than icing on the cake. "It's really more than we thought would ever happen when we started showing trucks," says Eilen, of Hampton, Minn.-based Eilen and Sons Trucking. "It really sort of puts us over the top with what we originally wanted to achieve."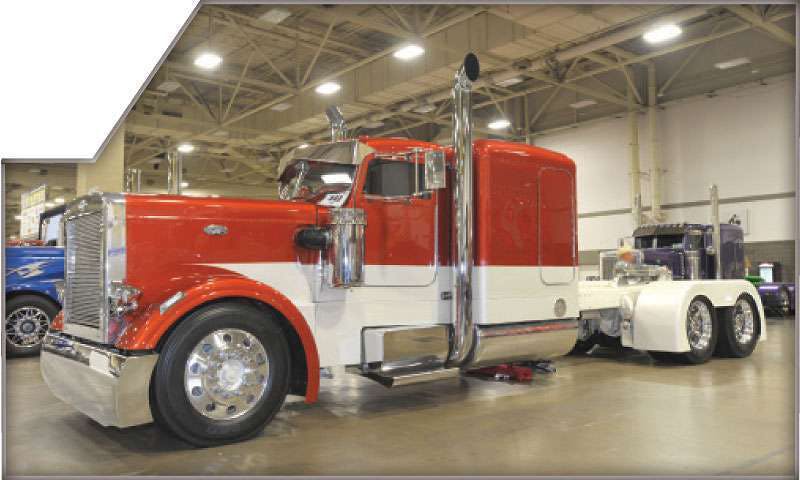 Pat's 2010 Peterbilt 389 won Best of Show Working Bobtail, and Jonathan's 389 and matching 2007 Mac dump trailer won Best of Show Working Combo.
The brothers use their trucks to pay homage to their brother Jake, who died in a 2008 car accident. "That's why we went with the black [paint], to honor him," Pat says. "He's the one who started the whole deal, and with him not being around, we want to keep carrying on the family tradition."
This year marked the 20th anniversary of the Pride & Polish truck beauty show, and 53 trucks competed. Among those were "30 to 35 of the best show trucks in the country," says Pride & Polish Director Neal Holsomback. "And the turnout of spectators has been just unreal."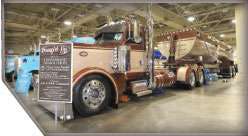 Jake Lindamood's 2007 Peterbilt 379 with a 2007 CPS dump trailer won Best of Show Limited Mileage Combo. The truck and trailer won the show's top honors in the Working Class in 2009.
Best of Show Limited Mileage Bobtail honors went to Andy Zary and his 1959 Mack B-61. He bought the truck in 1968 and began converting it to a show truck in 1983. "When we started in '83, we didn't really know where we were going to end up. But we stripped it down to the frame and started building from there up," Zary says.
New to this year's show was the Builder's Class category, in which Kevin McIntyre's 1984 Peterbilt 359, built by Denver-based Outlaw Customs, won Best of Show. The truck features a line of parts designed specifically for the show rig, including a rolled front bumper and matching tool boxes, aluminum mirror brackets, dished center-fill fuel tanks and a custom deckplate.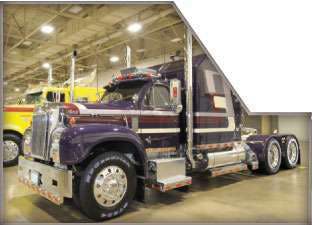 Pat Eilen says he and his brother built their trucks in-house, affording them the opportunity to "always bring something that's definitely an eye-catcher and something that's different from the rest of the trucks."
But, the trucks aren't the main attraction, he says. "We just love to keep coming back and seeing old friends and meeting new people. That's really what it's all about – just to get the expressions of the kids and the families that come check out the work you do." n
OTHER NOTABLE WINNERS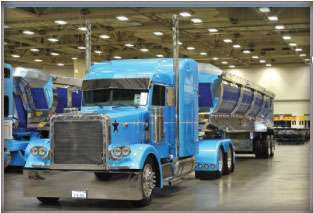 First Show – Working Bobtail: Rusty Whitson, Elk City, Okla., 2005 Peterbilt 379
Working Combo – 2000 and older: Ray Rodriguez Jr., Salinas, Calif., 1988 Peterbilt 379
Working Combo – 2001 and newer: Melissa Hall, Vonormy, Texas, 2004 Peterbilt 379
Working Bobtail – 2000 and older: Bob and Shelly Brinker, Grayling, Mich., 2000 Freightliner
Classic XL Working Bobtail – 2001-2005: Bruce Smith, Kilgore, Texas, 2005 Peterbilt 379
Working Bobtail – 2006 and newer: Tuffy Yeary, Weatherford, Texas, 2010 Kenworth W900

See a complete list of Pride & Polish winners, along with photos, at CustomRigsMag.com under the Events listing.
PRIDE AND POLISH SPONSORS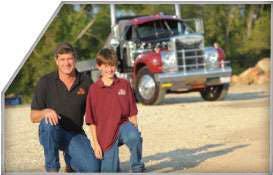 • Bridgestone Bandag Tire Solutions
• Custom Rigs magazine
• Freightliner / Daimler Trucks North America
• 75 Chrome Shop
• Alt Wheels
• Chrome Shop Mafia
• Elizabeth Truck Center
• Hogebuilt
• Howes Lubricator Products
• Lincoln Chrome
• PPG Industries
• Sprint
• Swift Transportation
• Truckin' For Kids
• US Lube
• WTI Fenders