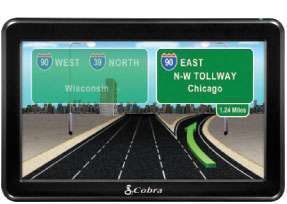 Navigation system
The 7750 Platinum Navigation System has a 7-in. screen, enhanced graphics for visibility in sunlight, junction view with 3D image lane assist, state mileage log and an hours-of-service log to track on-duty, off-duty and driving time. It has a quick-tabs function that offers distances to weigh stations, travel centers and rest areas, and mileage markers. The 7750 includes 33,000 truck-specific points of interest, including routable travel center locations, fueling stations, restaurants, heavy-duty towing service, truck repair shops, weigh stations and scales. The unit comes with three months of unlimited downloads from the AURATM Camera and Driving Hazard Database, alerting drivers to locations of fixed speed and red-light cameras, dangerous intersections and known speed traps.
COBRA, www.cobra.com, (773) 889-8870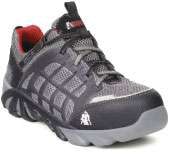 Lightweight work shoe
The Trailblade combines the slip-resistant outsoles and waterproof features of a work boot with the mesh, athletic lining of an athletic shoe. The work shoe maintains protection certified by the American Society for Testing and Materials and is non-metallic. It has an oil and slip-resistant rubber outsole and optional composite toe protection, a lightweight alternative to a steel toe, the company says.
ROCKY, www.rockyboots.com

Replacement fuel tank
The aftermarket fuel tank is available in 50- and 150-gallon options and 23-in., 24.5-in., 25-in., and 26-in. diameters and fits all original equipment makers. The tank is available with a filler neck in right, left or center of the tank and comes with a 24-month warranty.
TRP AFTERMARKET PARTS, www.trpparts.com, (425) 392-2611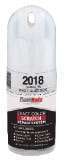 Scratch repair kit
The Perfect Finish scratch repair kit includes a sanding tool to prep the scratched area, two-in-one paint applicator, specially formulated primers and clear coat, and a polishing tool. The kit has exact original equipment manufacturer color-matching.
PLASTIKOTE,
www.plastikote.com, (866) 222-8714
Long haul steer tire
The GSL213 long haul steer tire has wide and deep tread and abrasion-resistant tread compound, designed to improve tread life, and defense and braking force ribs for preventing irregular wear. The tire is available in sizes 11R22.5, 295/75R22.5, 11R24.5 and 285/75R24.5.
GT RADIAL, www.gtradial-us.com, (866) 488-4737

AGM battery is powerful, compact
The 65 Intimidator absorbed glass mat battery line is designed to handle severe driving conditions, frequent stopping and starting, and powering many electronic devices. The battery has a tightly compressed structure and reinforced internal design that protects against intense vibration and provides more starting power. It has a sealed exterior to resist moisture and a flat-plate design.
DEKA BATTERIES, www.dekabatteries.com, (610) 682-4781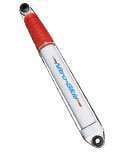 Gas-based device improves ride
The Nitro-Glide uses mono-tube, high-pressure gas shock-absorbing technology to improve tread life, help prevent tire cupping, reduce steering wheel vibrations and improve gas mileage. The absorber comes with a 30-day money-back guarantee and a 500,000-mile warranty. The product is made for Freightliners, but the company plans to offer it for other makes.
NITRO-GLIDE, nitro-glide@att.net

Power take-off option for T800
The front engine power take-off option is available in Kenworth's T800 model. The unit is made for use in applications that require a power take-off for snowplow, dump, mixer, refuse, crane or other application. The take-off's configuration offers a front-frame extension for applications that require front-mounted equipment. The option is used with a new hood design to provide room for equipment options.
KENWORTH, www.kenworth.com, (425) 828-5000

Wheel stud kit
The HDT 500 wheel stud kit for trucks and trailers is made of registered American 01 tool steel and has dies with a Rockwell hardness of 50. The patented thread chaser tool has dies with six points, ranging from 2.5 to 5.5 inches in outside diameter, is hinged to wrap around good threads and has a screw-in fastener.
CHASE 'EM BACK TOOLS, www.chaseembacktools.com, (707) 279-9346