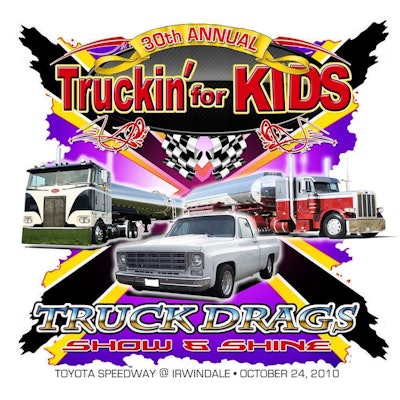 The final Pride & Polish event of 2010 will take place at the Truckin' for Kids show in Irwindale, Calif., at the Toyota Speedway.
The show will feature truck drags and a Wash and Shine event, along with the Custom Rigs' Pride & Polish beauty show.
Truckin' for Kids celebrates its 30th anniversary this year. The show is held to benefit the Juvenile Diabetes Research Foundation.
To register for the Truckin' for Kids Pride & Polish show, visit www.prideandpolish.com.
For more details on the show or to register for the Show & Shine, visit www.truckinforkids.org.