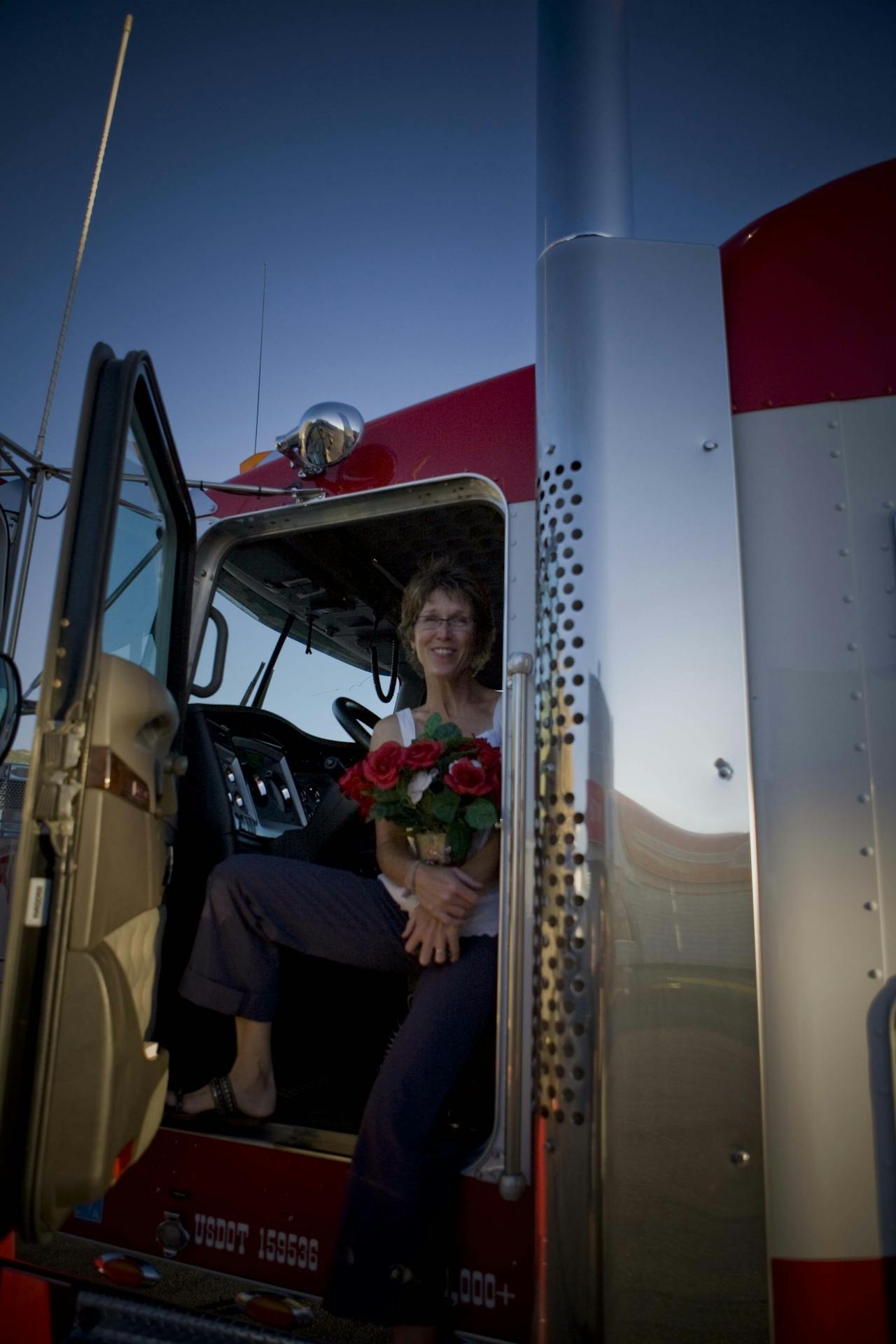 Beyond the spotlight of trucking industry news in July this year a novelist was hard at work promoting a book, her first, in which one of four main characters is a long-hauler turned local delivery driver struggling to maintain a connection to his son. What's more is where the writer was promoting the novel.
Making three stops from July 23-39 between Salt Lake City, Utah, and Portland, Ore., Barbara Richardson (pictured; not her truck) put down 1,750 miles to read sections of her Guest House novel to haulers taking breaks at truckstops. The route she traveled mimicked a route another character in the book, without giving too much away, takes at a pivotal moment in the narrative, and Richardson on the whole describes her "Truck Stop Tour 2010" experience as of a piece the spirit of the book.
"One of my main characters is a trucker," she says, "so I decided to take Guest House to the people who populate it. We had a ball."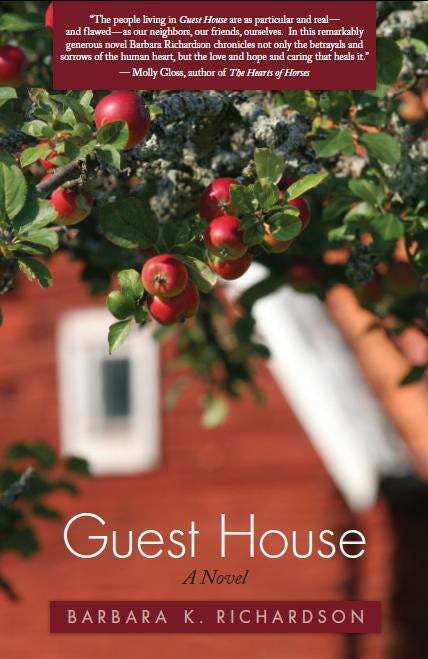 Selling and signing books along the way, she also offered free audio versions of the first chapter on CD to encourage drivers "in a pay-it-forward gesture…to dip into the story," she says.
It became clear at the first event that, contrary to popular perception — but affirming what we all know here — "truckers are readers… I was really surprised at what avid readers truckers were.
"What I took away was how incredibly hard drivers work. I don't know of another profession where the job only gets them home once a month. I came away with a lot of admiration for what they do."
The truckstops were accommodating, too, she says. The Chef at the TravelCenters of America location in Boise, Idaho, "made two special carrot cakes" for Richardson's event there. "It's not on their menu," she adds, "but it was absolutely wonderful."
Download the audio version of Chapter One of and read excerpts from Guest House.
Purchase a copy of Guest House.
See below for video from Richardson's Truck Stop Tour 2010.
[youtube VDZmYtpXh3E nolink]