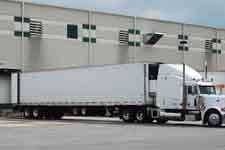 Federal Reserve districts reported "modest" economic growth from September to early October, with mixed transportation results, the Dallas Fed said in its latest Beige Report of economic activity.
Freight companies in the Cleveland district noted declining activity, while Kansas City transportation firms reported unexpected weakness. In Dallas intermodal and railroad cargo volumes increased slightly. San Francisco reported a pickup in demand for trucking services.
Manufacturing, which is a key component of trucking activity, continued to expand as several districts reported gains in production or new orders across many industries.
Consumer spending held steady to up slightly, but purchases were mostly limited to necessities and nondiscretionary items. New vehicle sales held steady or increased and used car sales were strong.