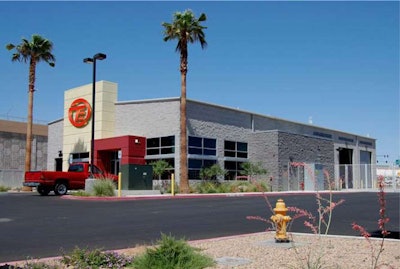 A new dealership with Mack Trucks and Volvo Trucks North America franchises has opened in North Las Vegas, Nev., TEC Equipment Inc., announced.
The dealership, at 4380 Donovan Way, includes an 8,000-square foot facility with a showroom, warehouse, offices and three pull-through service bays. Truck parts sales and warehousing are available, and full-line truck service, maintenance and repair will be offered in December.
 Read more at TEC Equipment.